The Detroit Auto Show starts today, and I'm here at the Cobo Center to bring you live Lexus coverage from the show floor today and tomorrow.
The big news from Lexus is the debut of the all-new, third generation IS, which will be revealed at 9:30am EST on Tuesday. I'm also looking forward to seeing the new Lexus display for the first time — on to the live coverage!
(Please note: You will need to refresh the page to see the latest updates — if you prefer instant coverage, you can also follow my @LexusNewsLive twitter account or join the Lexus Enthusiast Facebook page.
January 16, 2013
---
12:02pm: Back for one final visit to the Lexus display: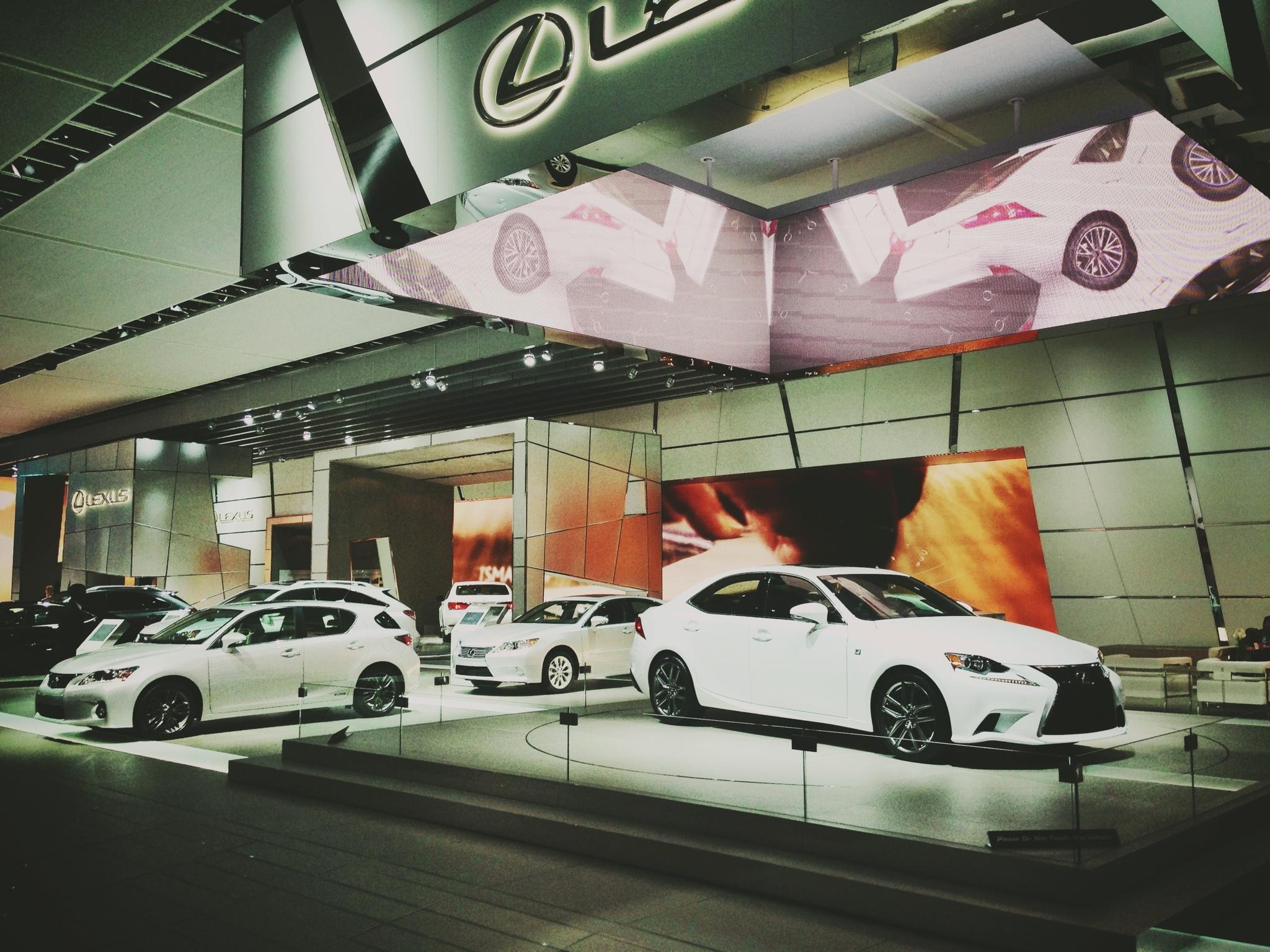 12:27am: Last Lexus IS photo of the day: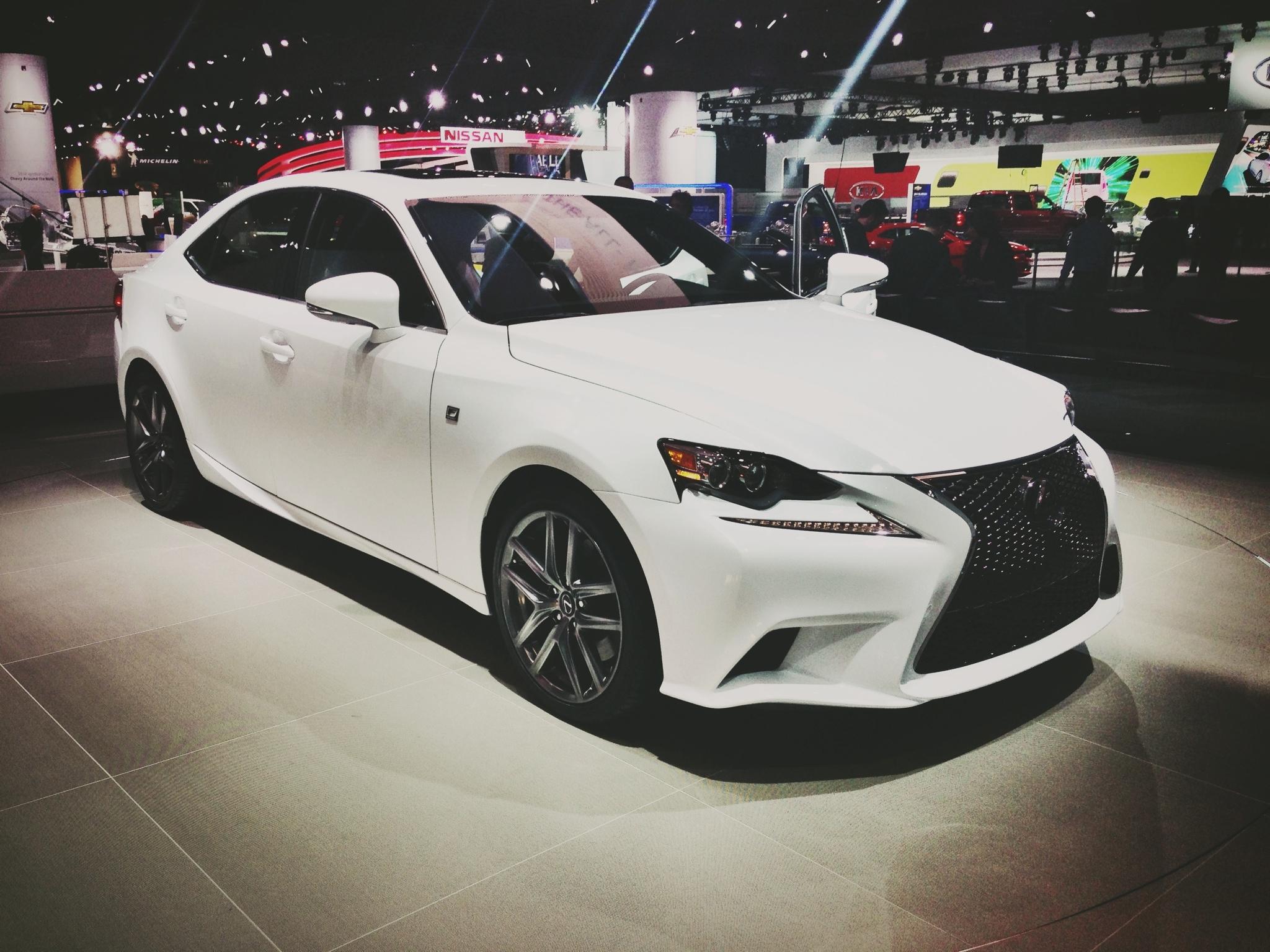 January 15, 2013
---
3:45pm: The Lexus IS F SPORT in profile: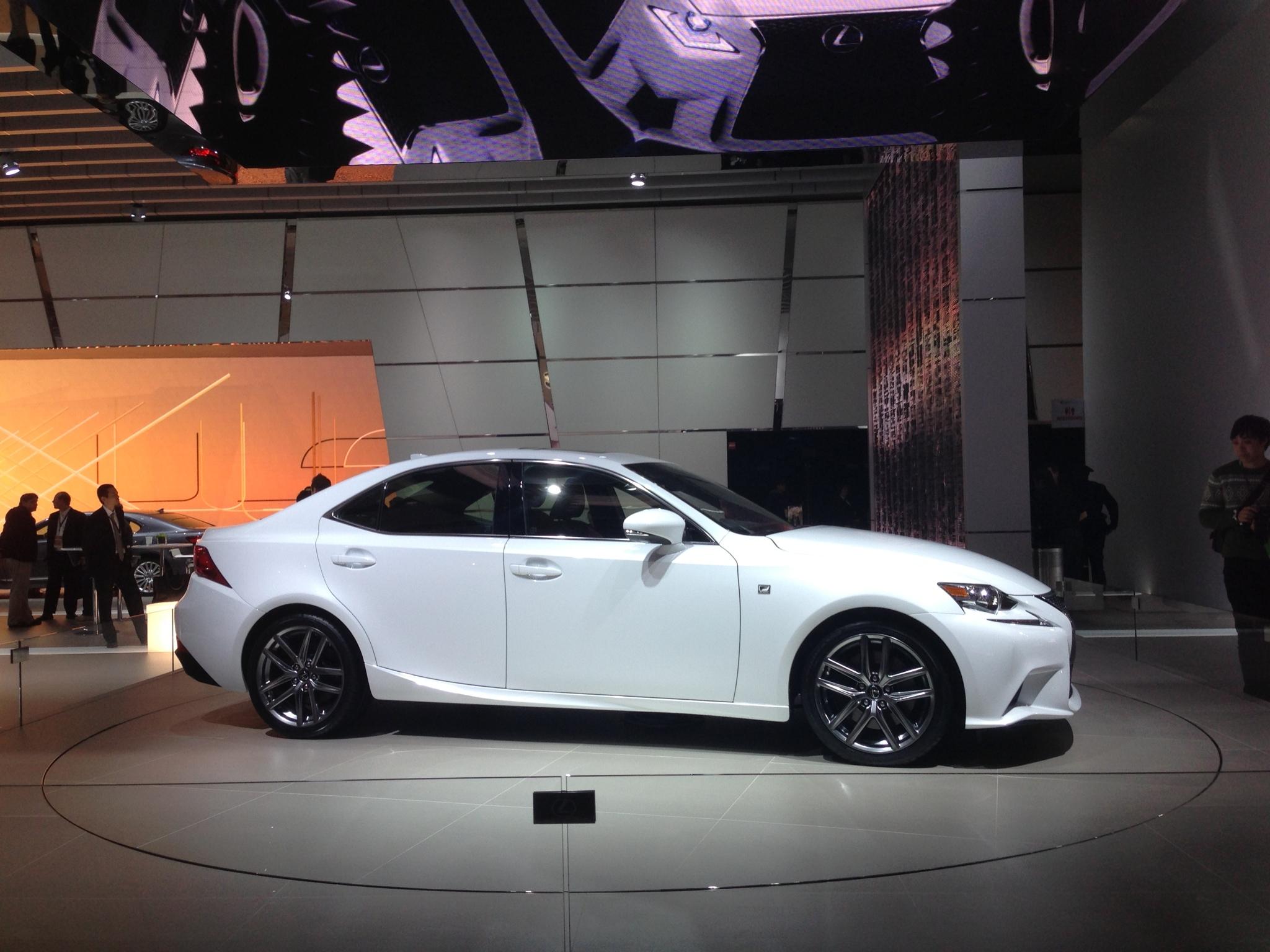 3:03pm: Lexus F SPORT mesh spindle grille: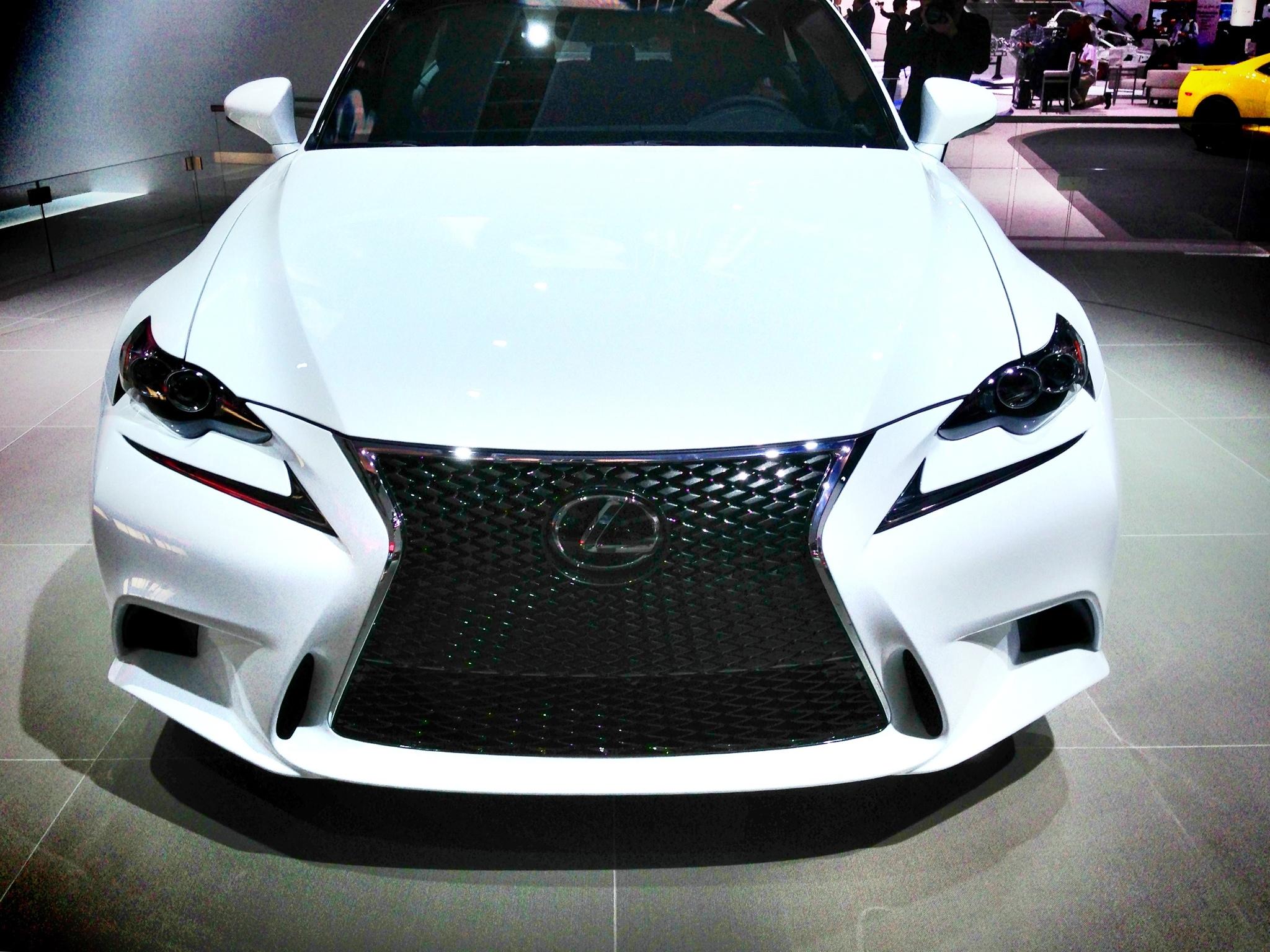 1:51pm: The 2014 Lexus IS taillight in detail: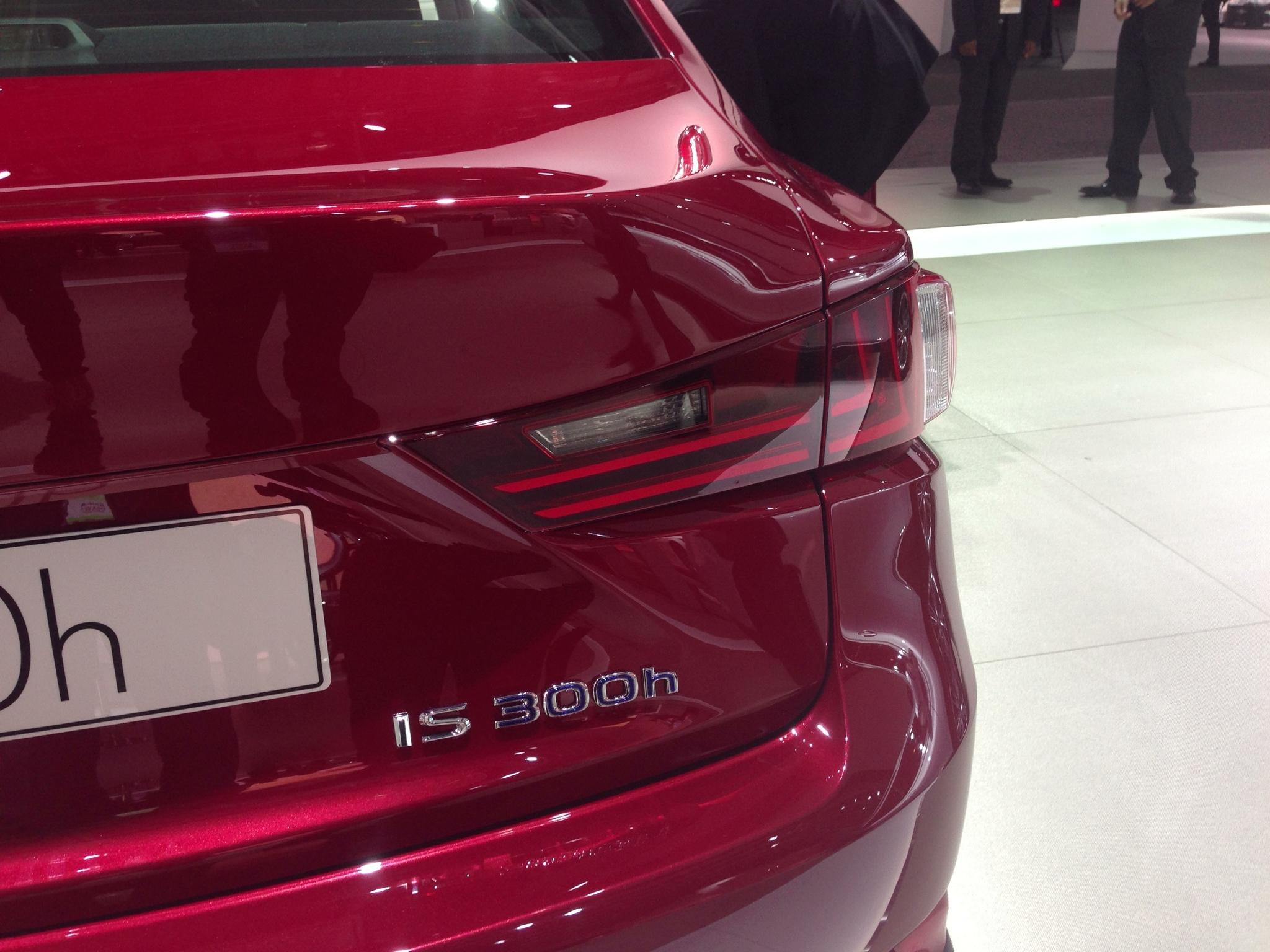 1:20pm: Definitely feeling the LFA-inspired wheels on the 2014 IS F SPORT: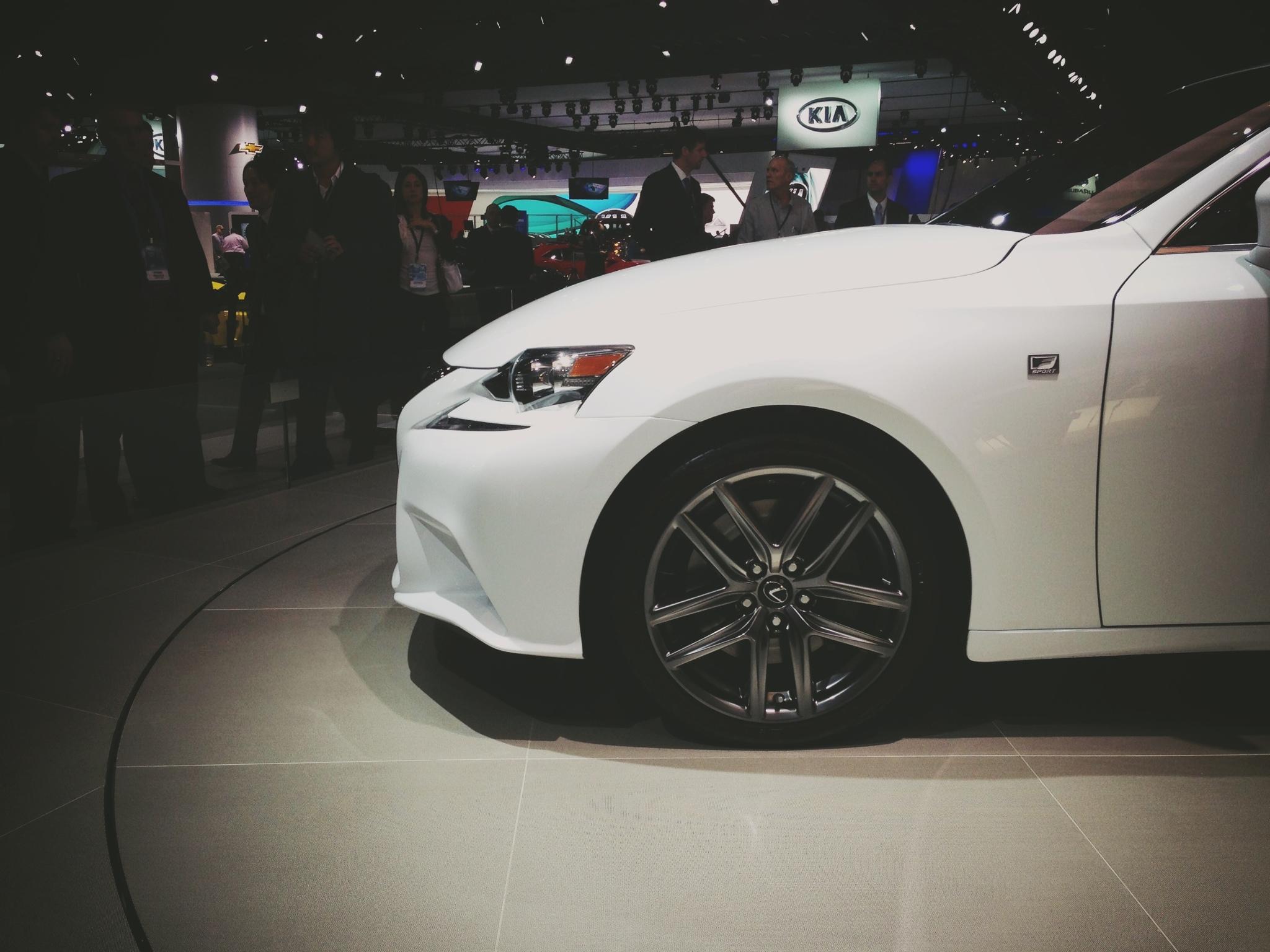 11:27am: Kaleidoscopic video showing above the new IS :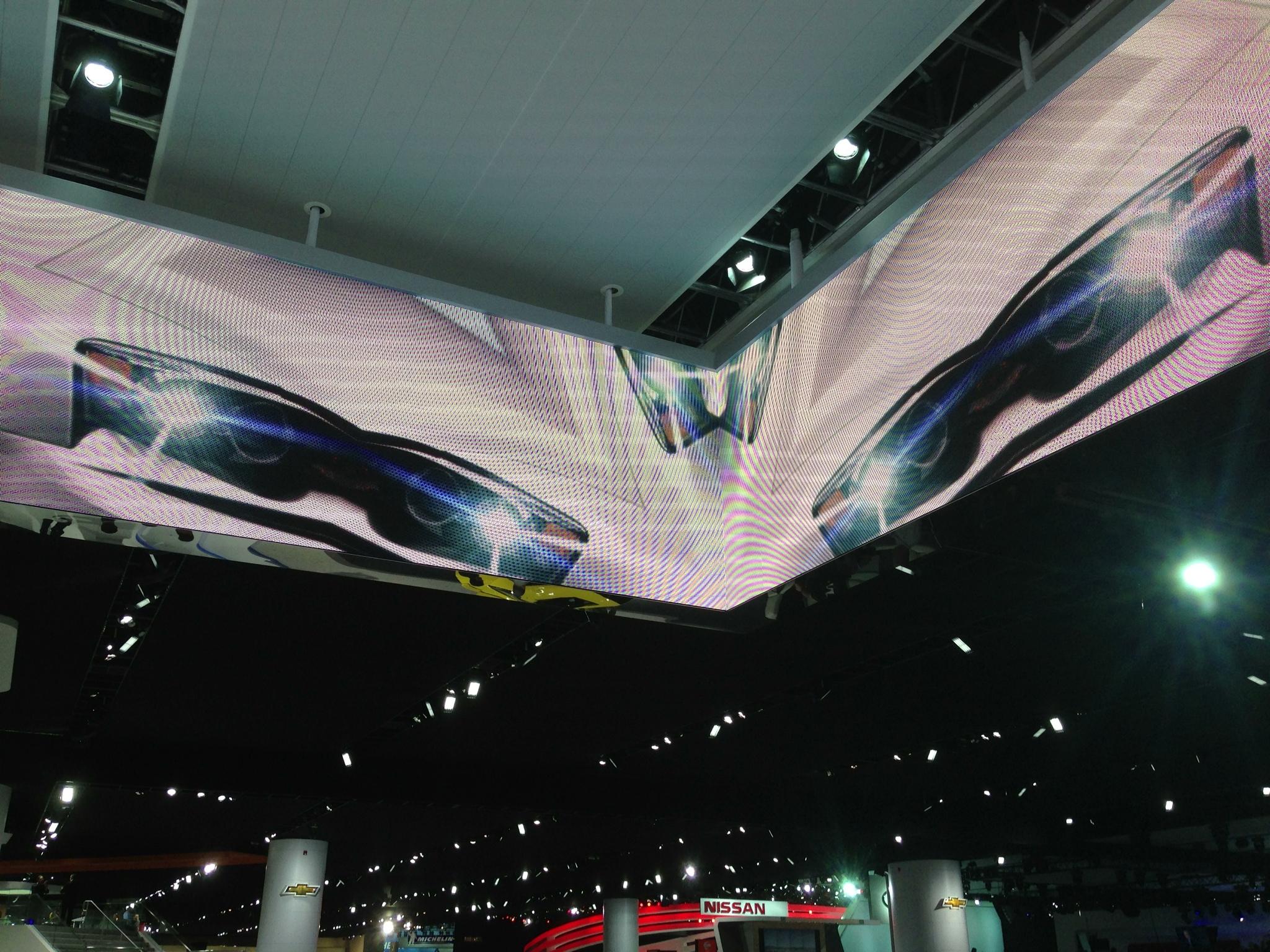 11:18am: 2014 Lexus IS 300h from the back: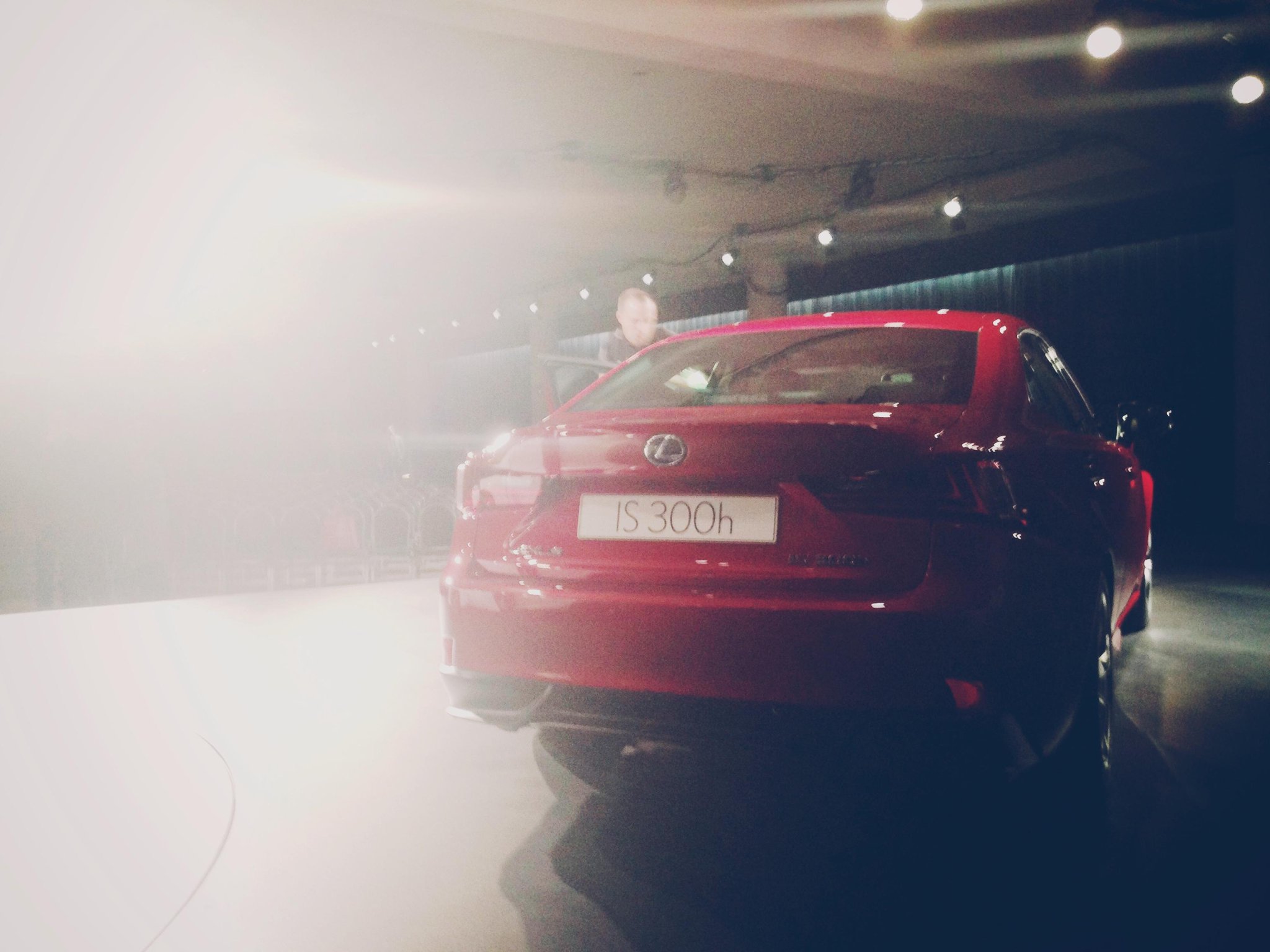 10:49am: New IS F Sport LFA speedometer is stunning AND functional: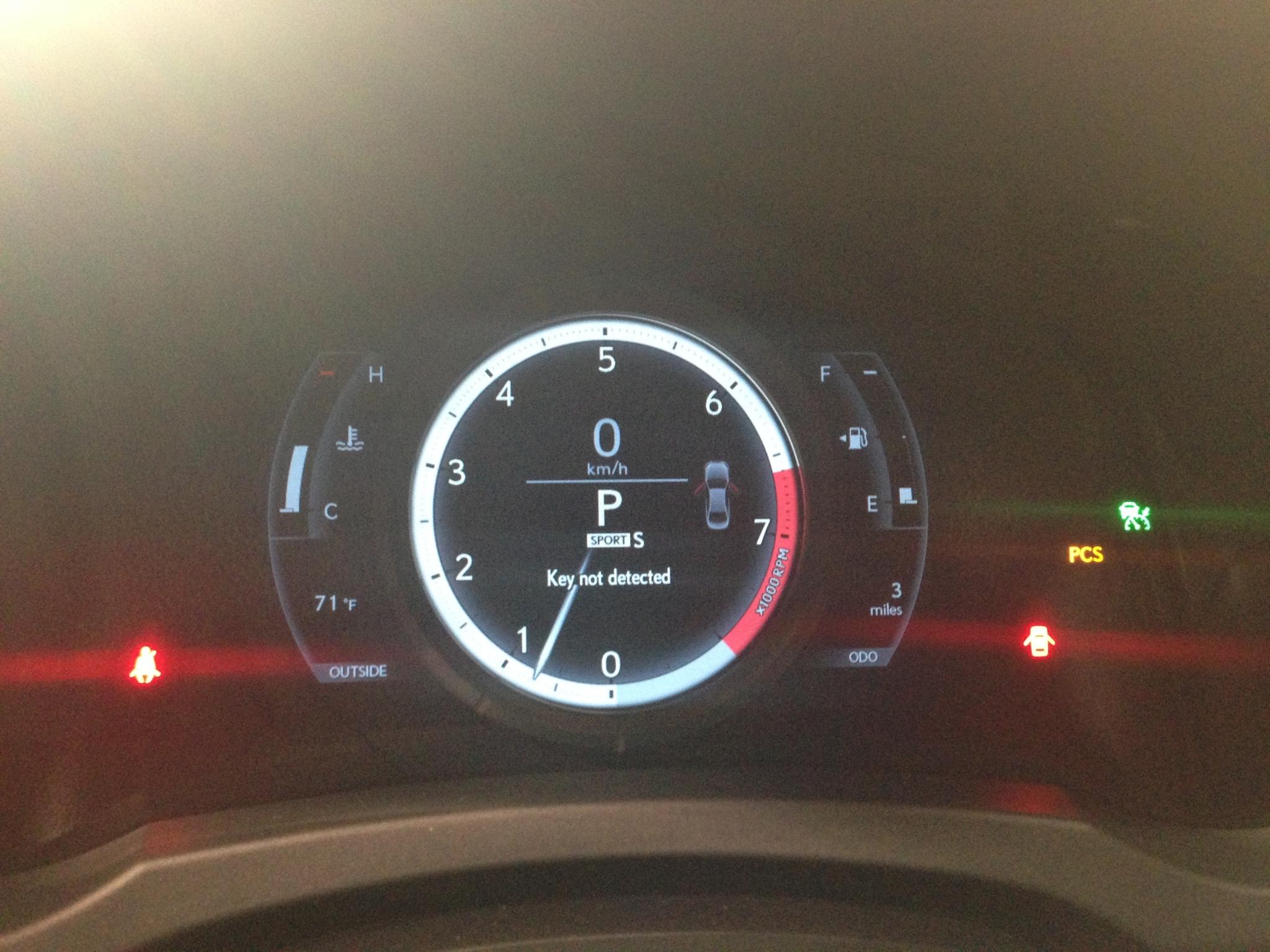 10:26am: Lexus IS 300h & FSPORT together: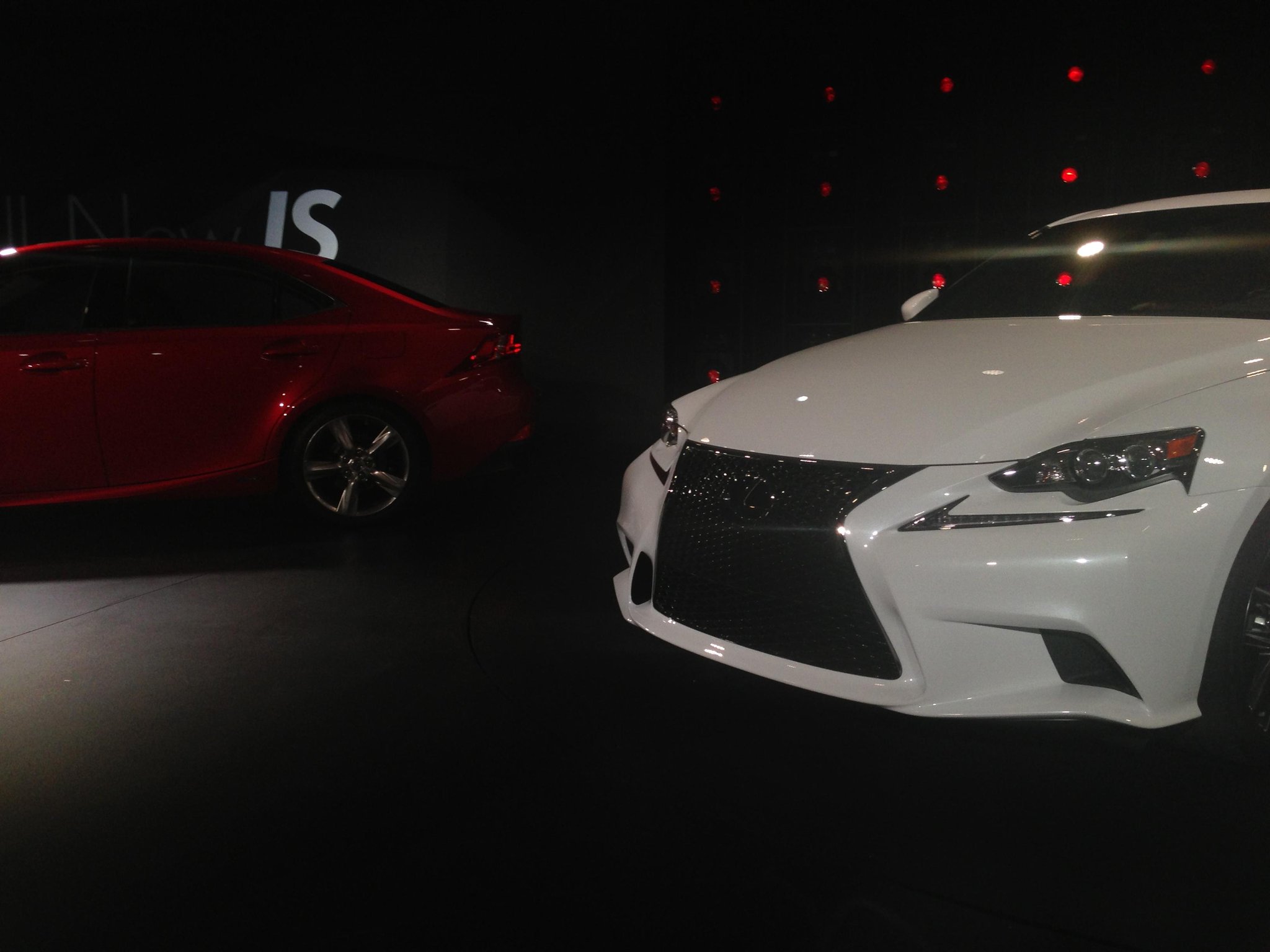 10:15am: This red Lexus IS 300h is beautiful: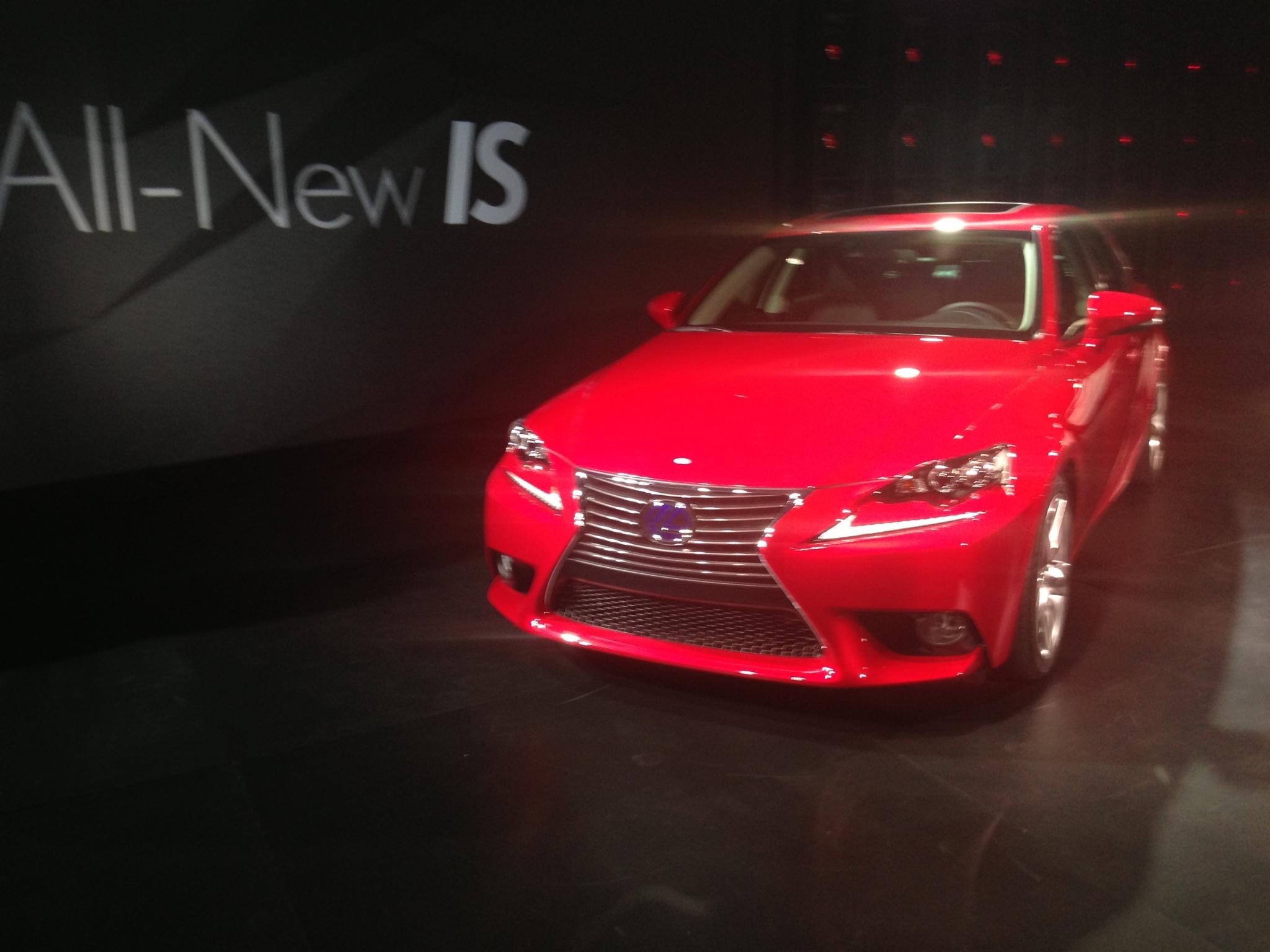 9:59am: This body line is fantastic: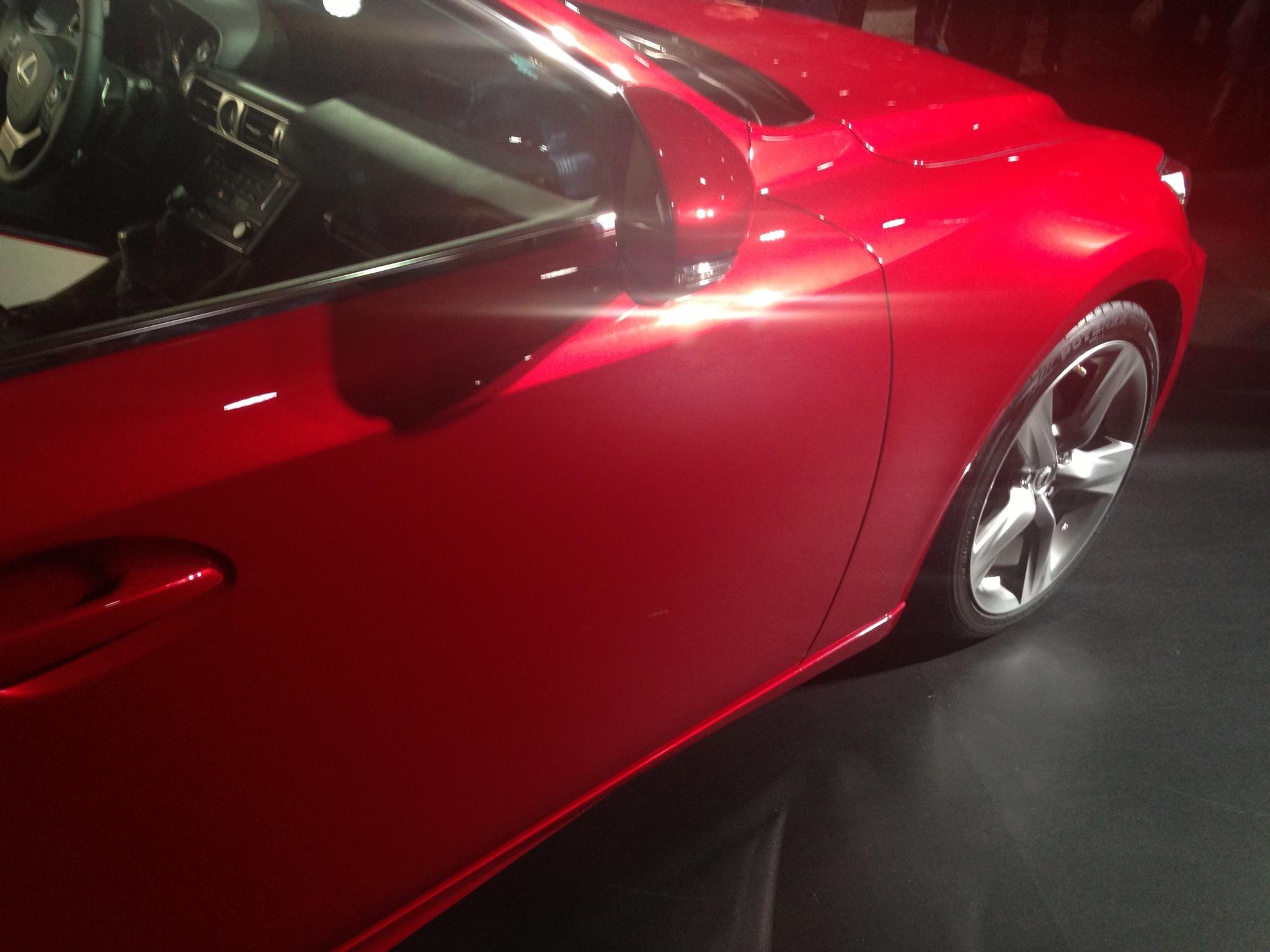 9:51am: First look at the 2014 IS 300h: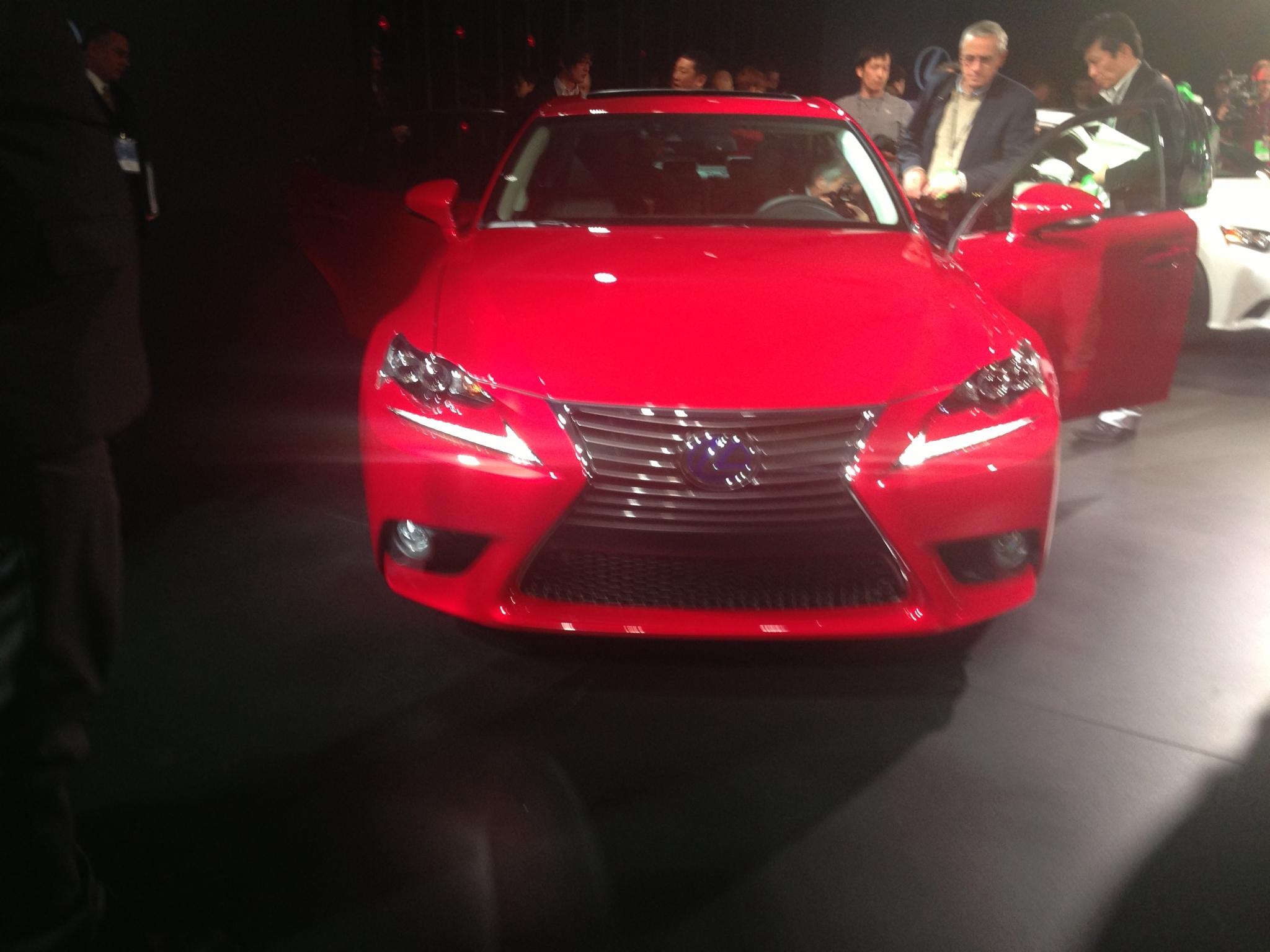 9:49am: Internet is spotty — new IS is super crowded, more photos in a moment: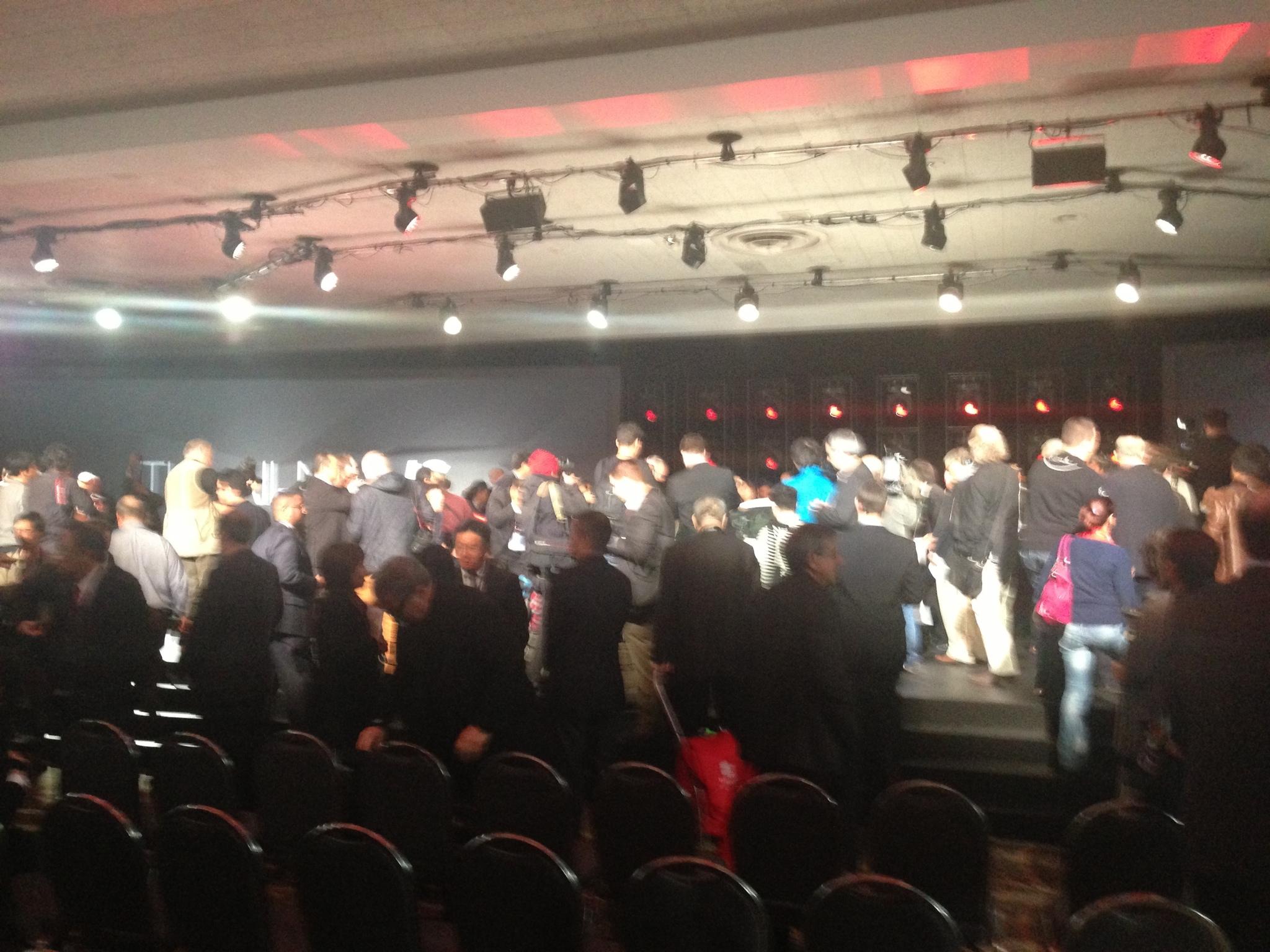 9:35am: Amazing new video introducing the new IS: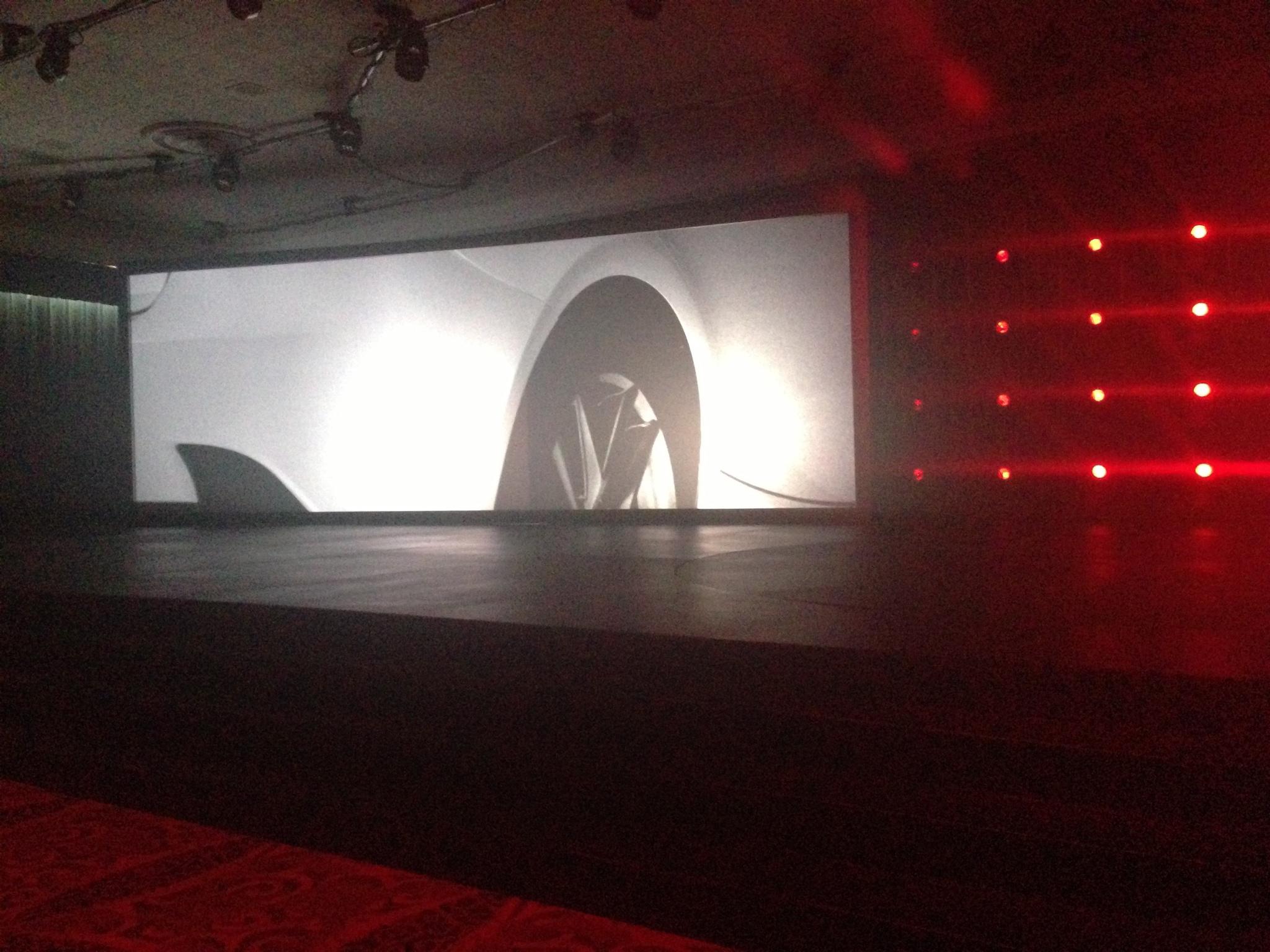 9:31am: Here's Mark Templin to introduce the new 2014 Lexus IS: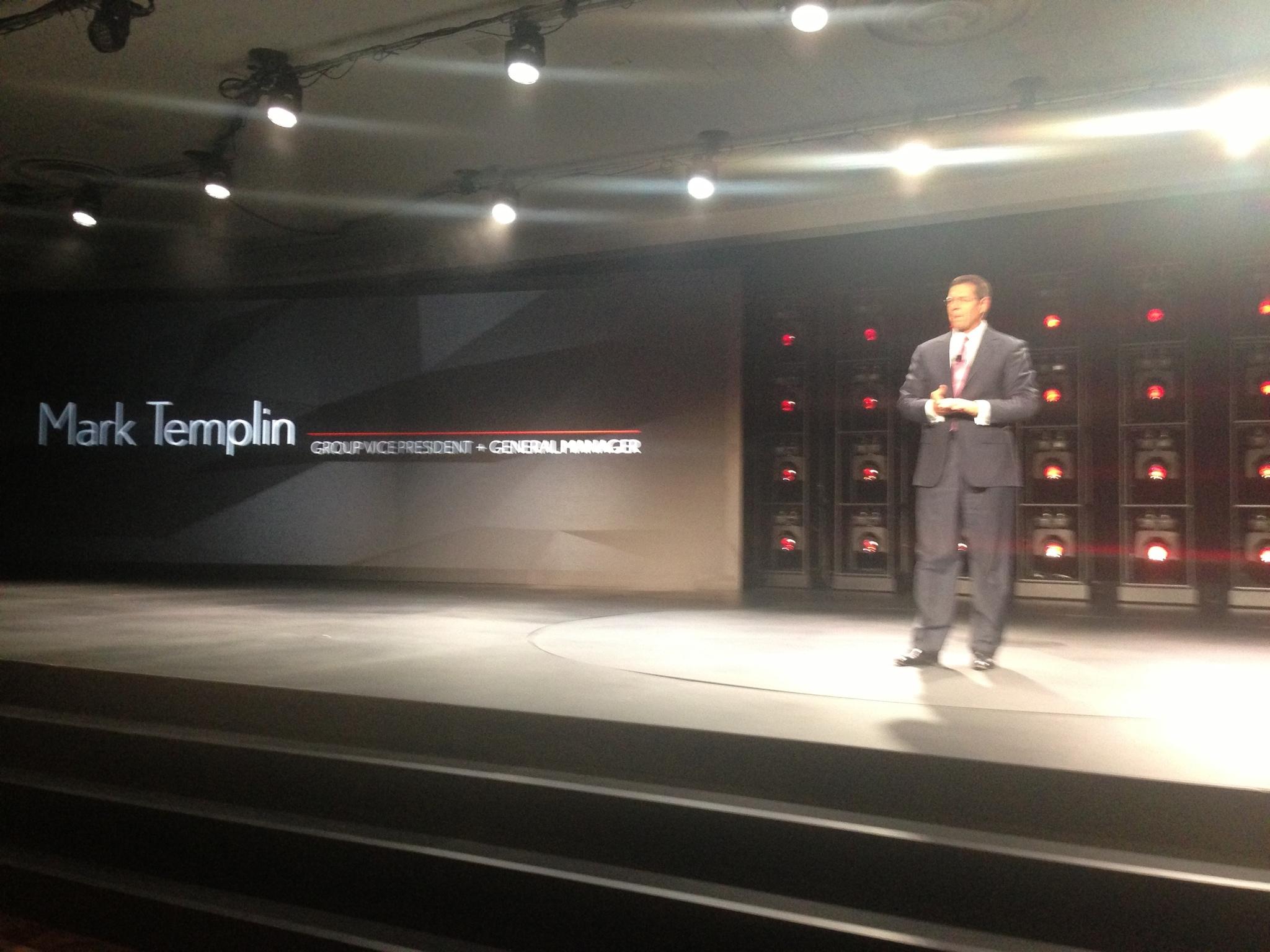 9:27am: The press is here in full effect: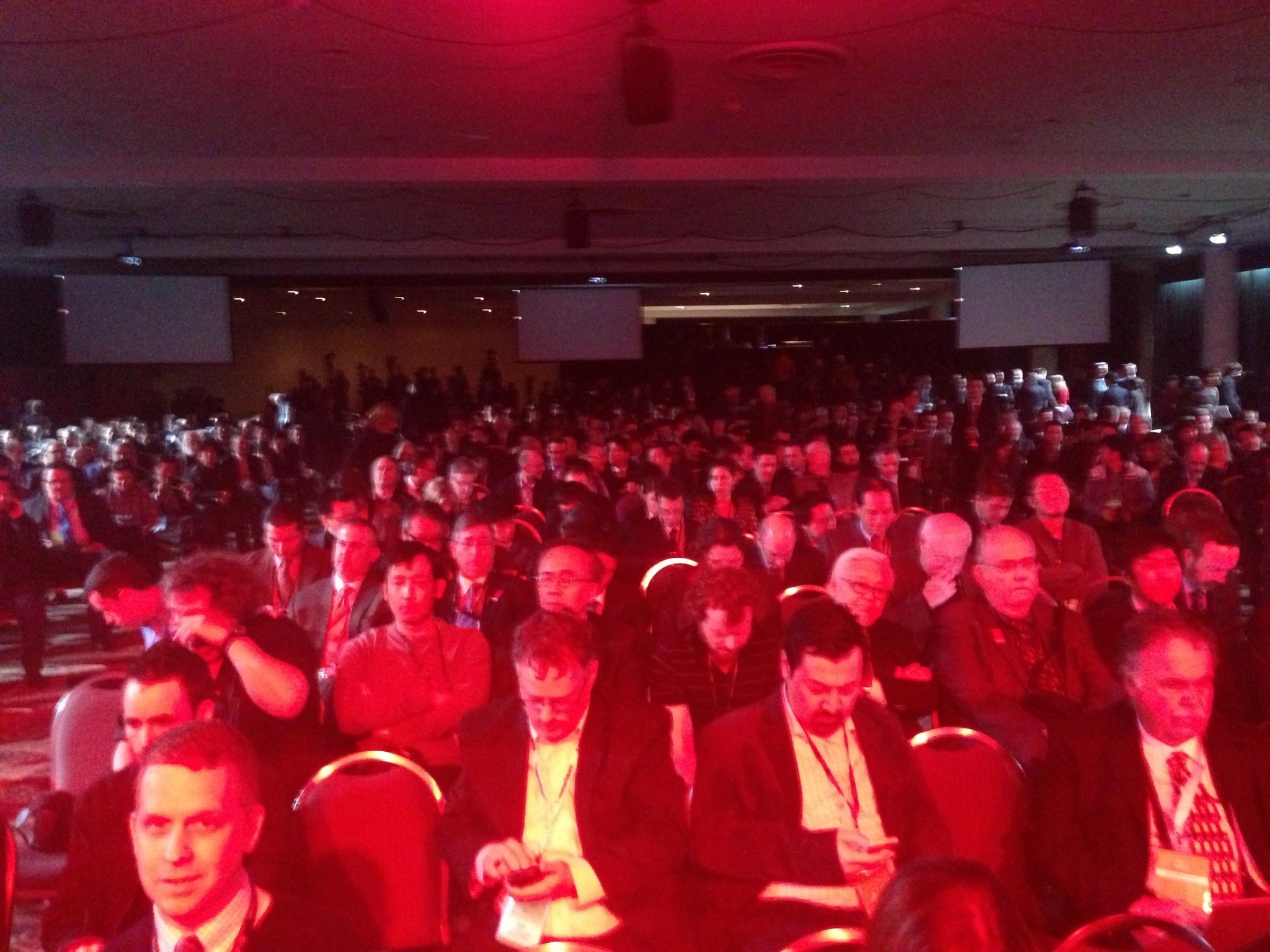 9:12am: The calm before the storm at the IS reveal: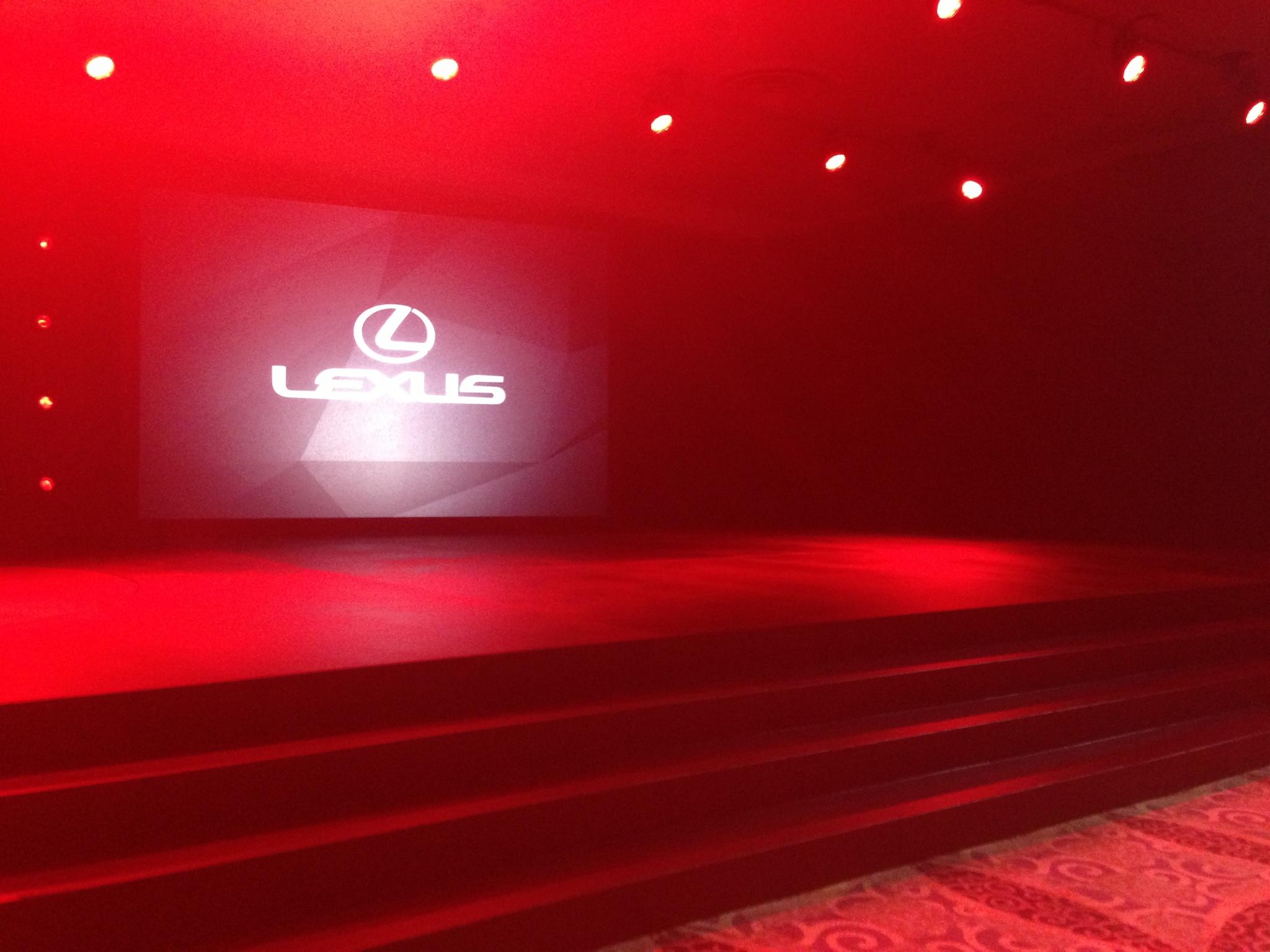 8:57am: Front and center for the 2014 IS reveal: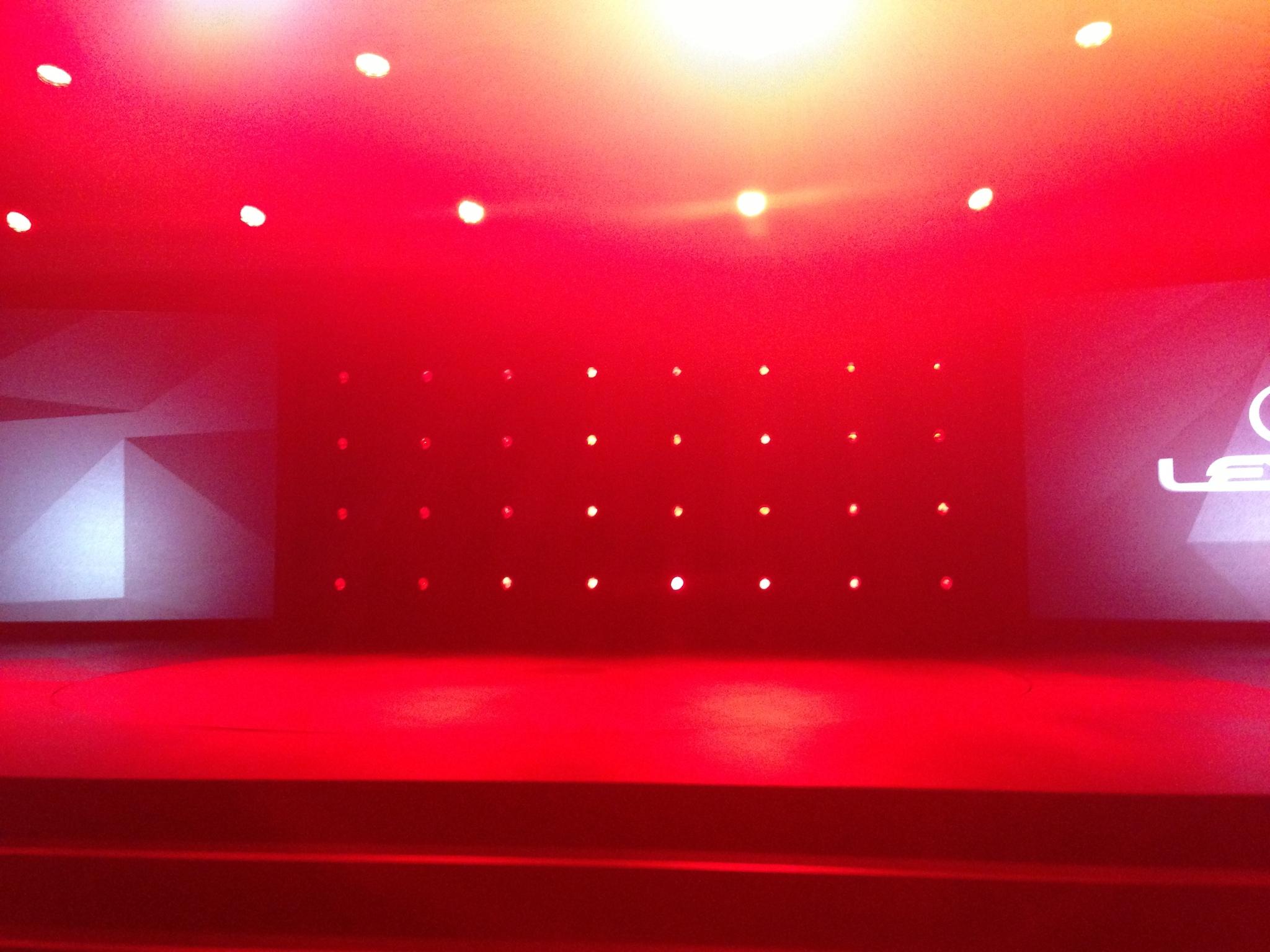 8:37am: Not much longer until the 2014 IS is revealed: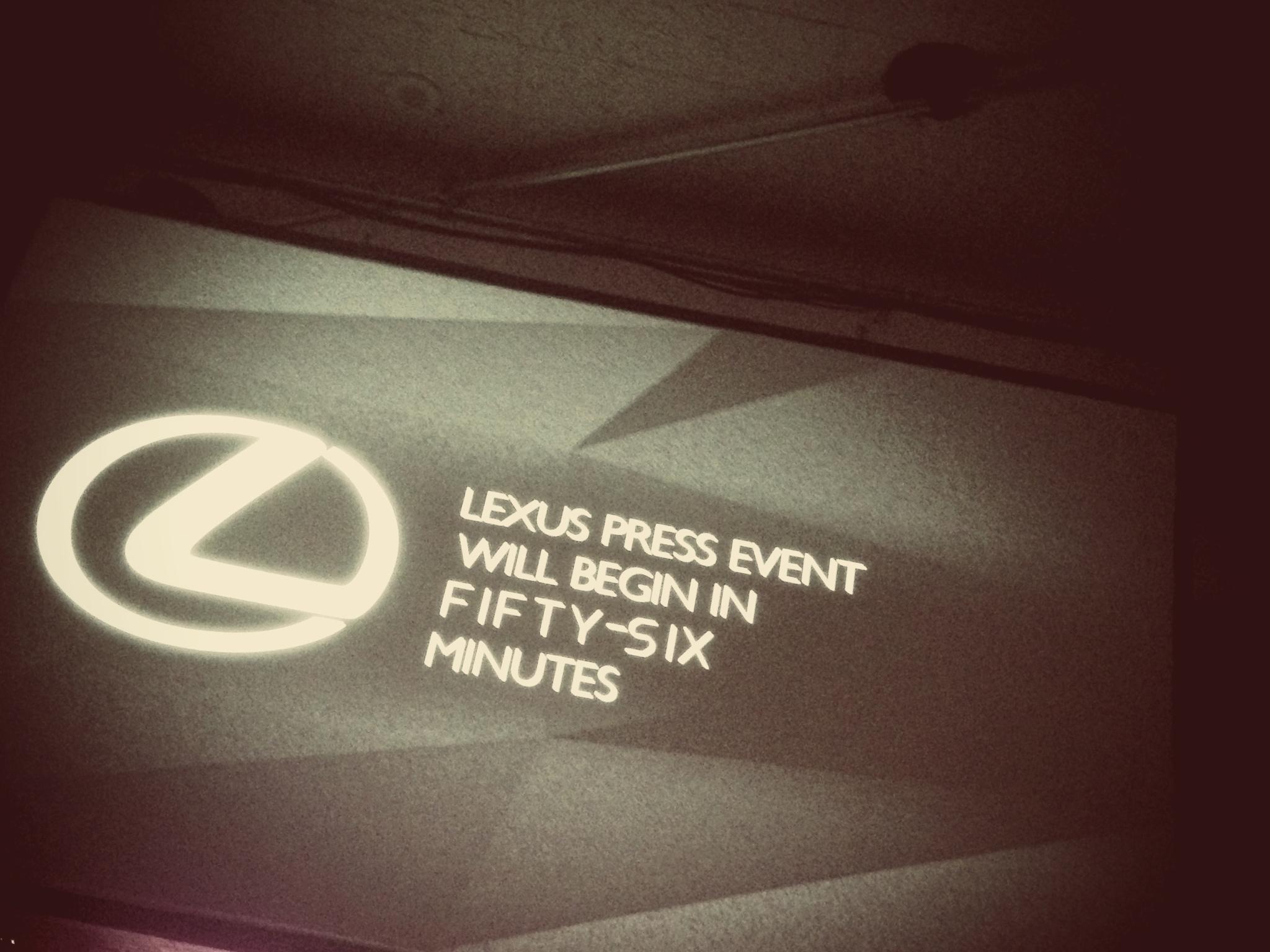 8:08am: Something's missing at the Lexus display this morning: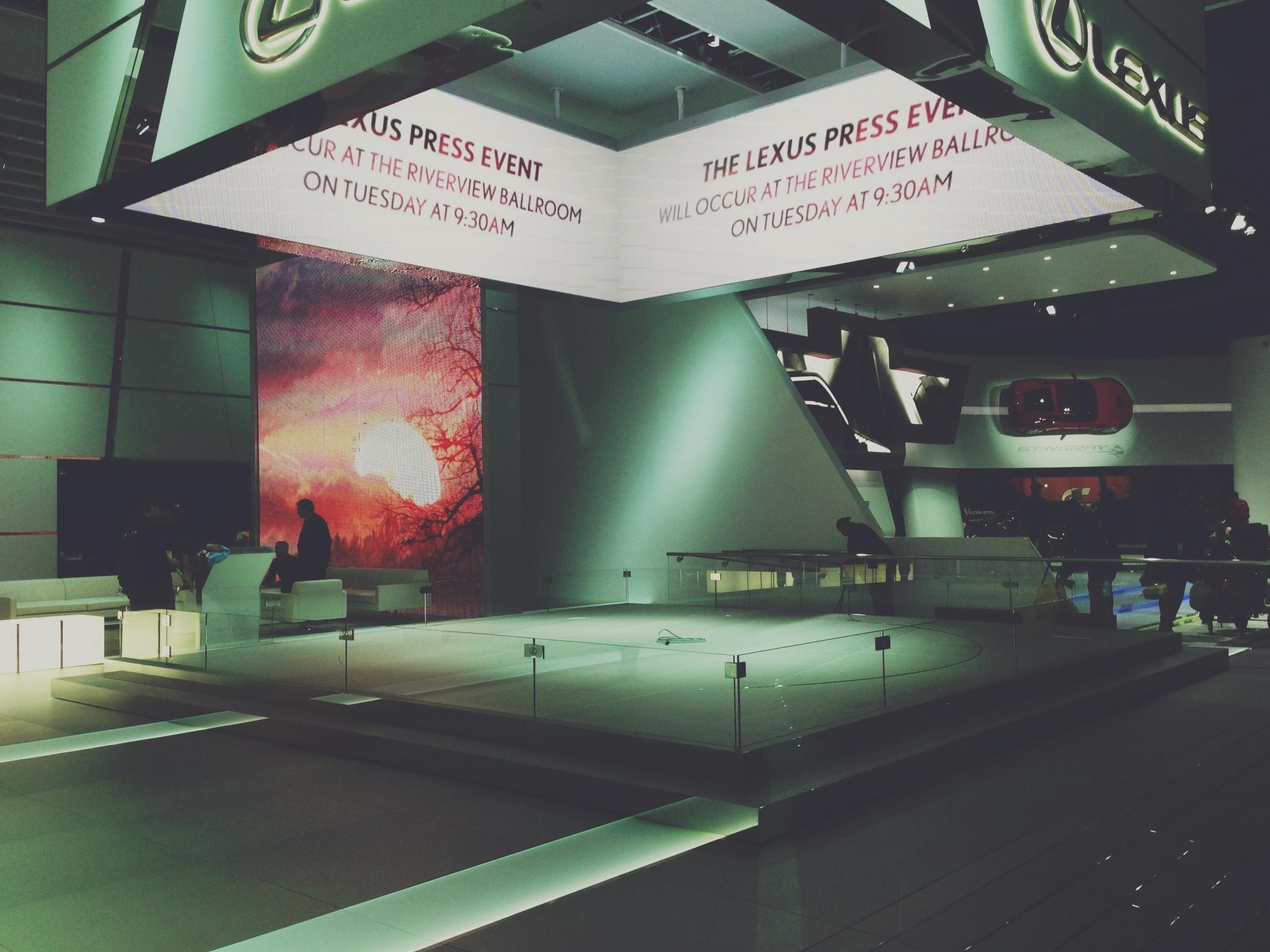 7:56am: Here's an official photo of the 2014 Lexus IS 300h: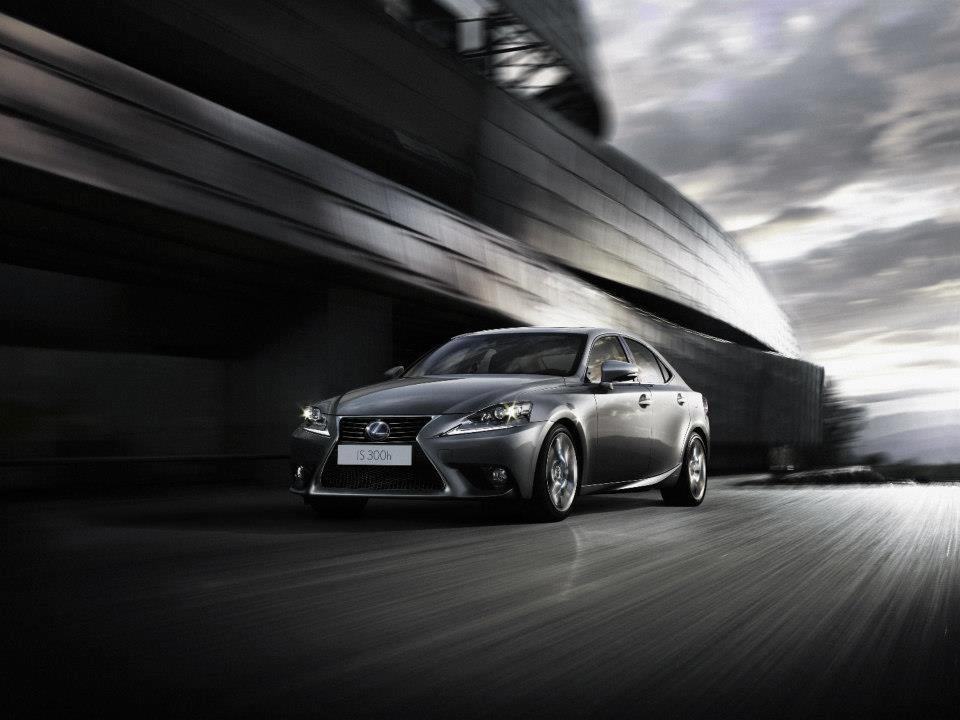 7:16am: Woke up to some official 2014 Lexus IS 250 photos on Club Lexus — here's a sample: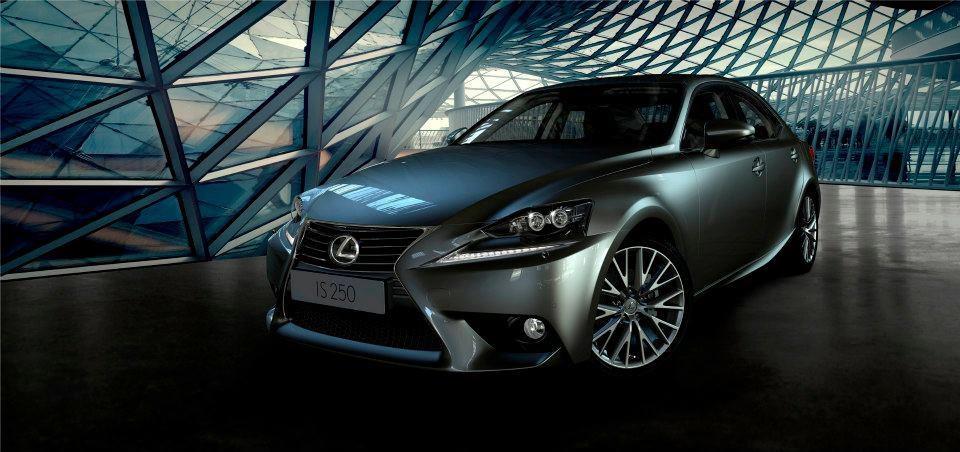 January 14, 2013
---
5:48pm: It was a quiet day for Lexus at the auto show today — makes for an exciting lead up to tomorrow's debut of the new IS.
4:07pm: Lexus GS F SPORT moving standing still: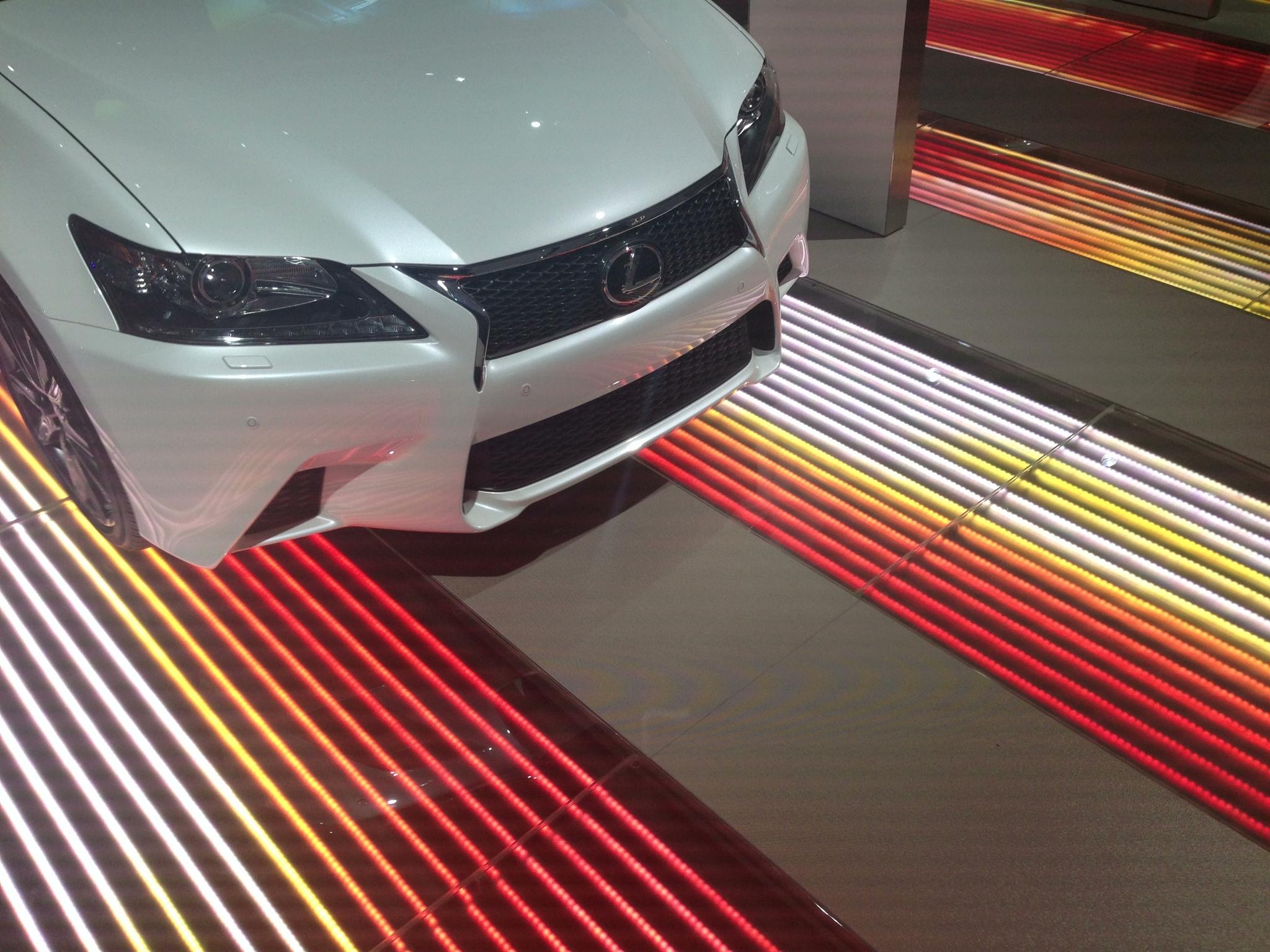 2:12pm: Middle of the afternoon and the two-year old LFA still draws a crowd: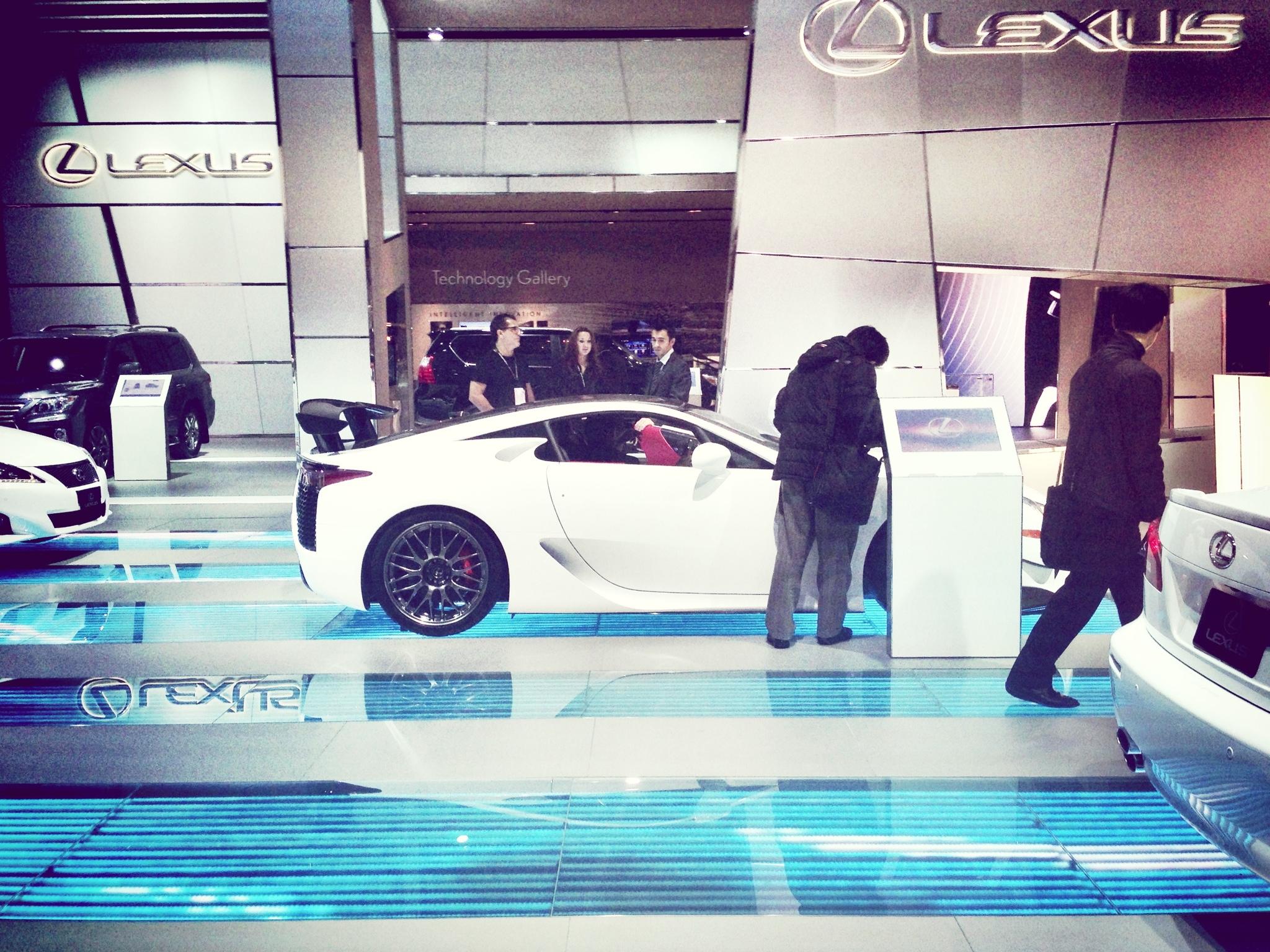 12:22pm: Always drawn to the rear seats of the Lexus LS —nice for a little break: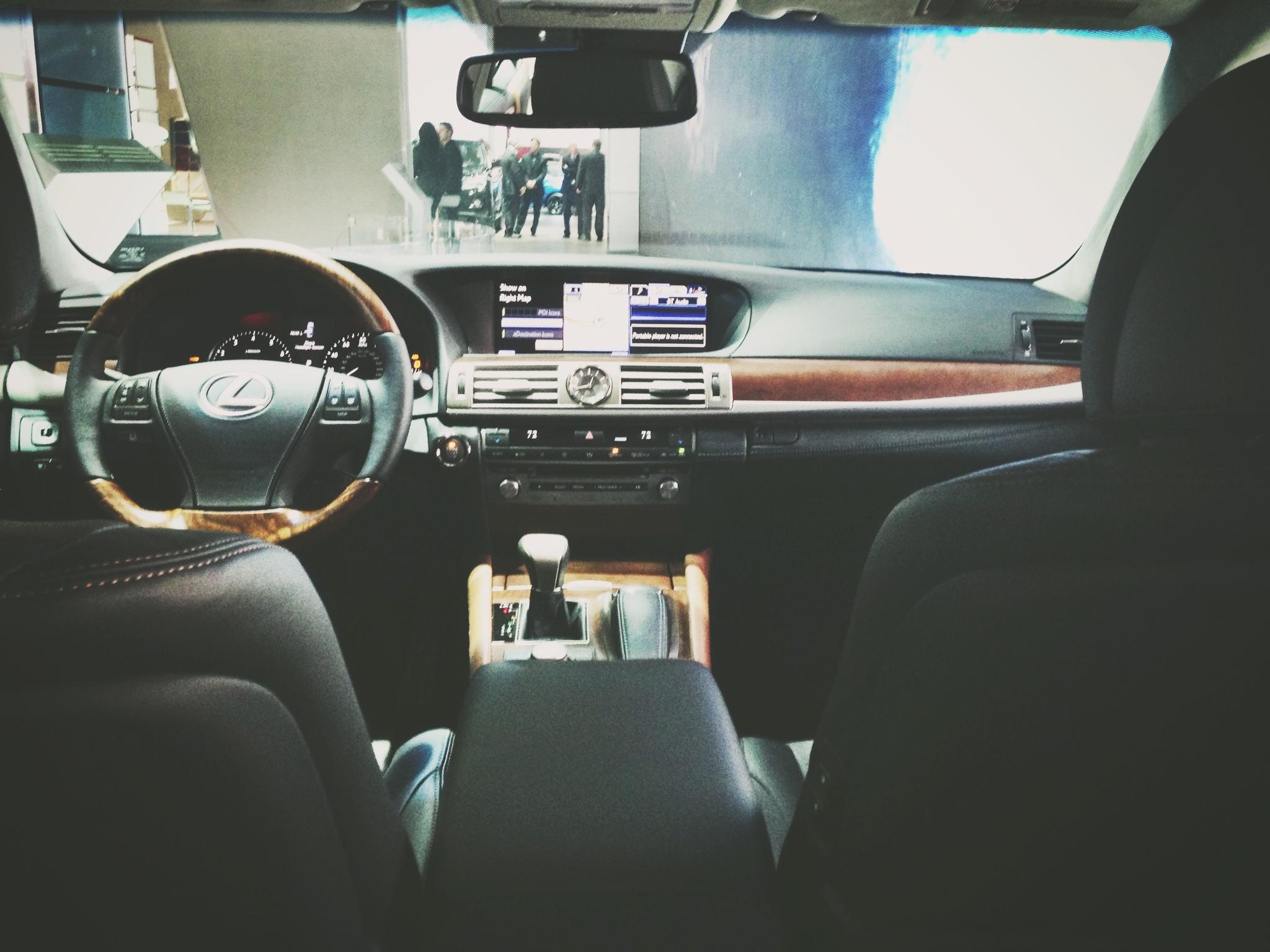 11:41am: The giant Lexus display wall is impressive: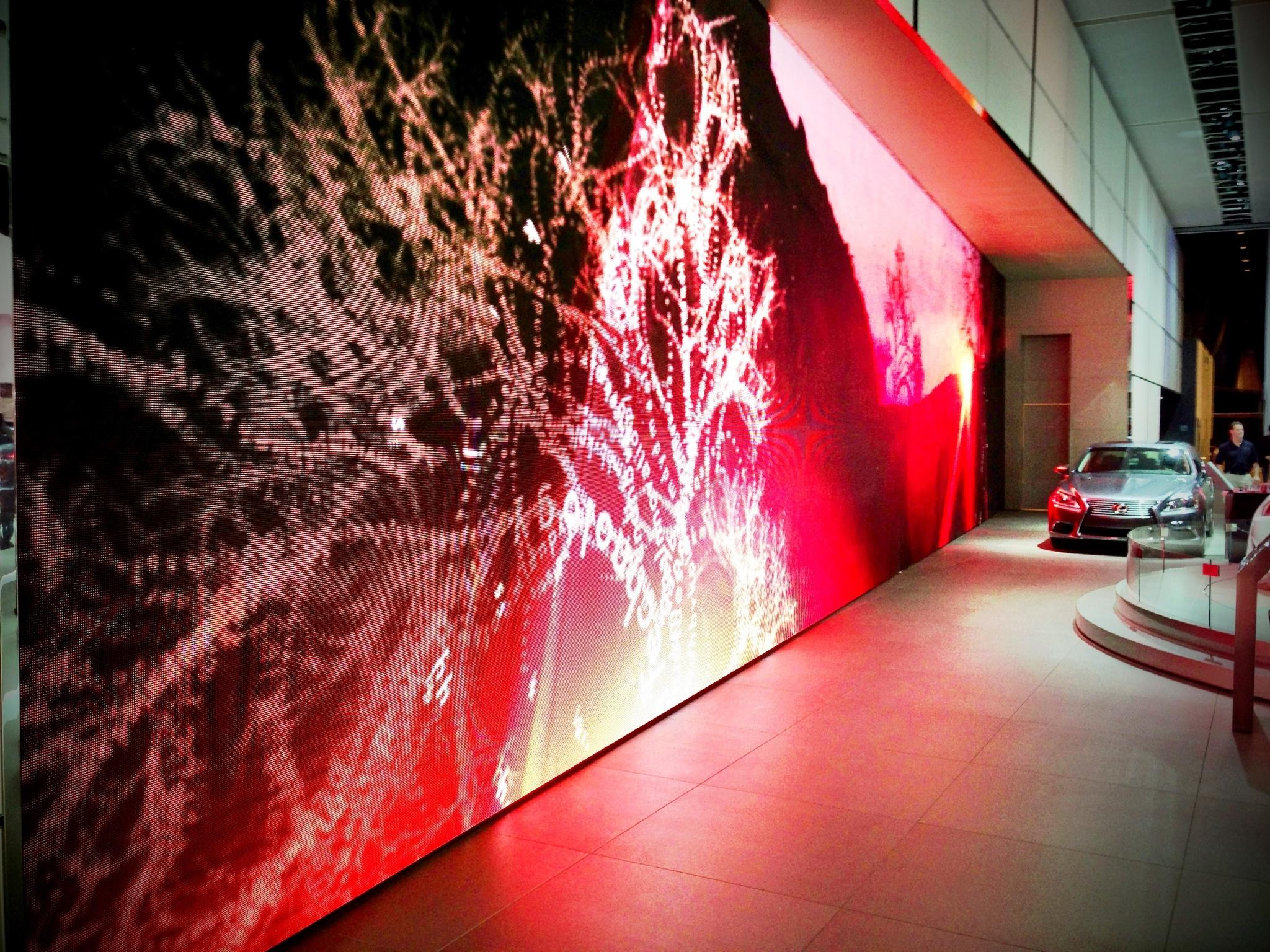 11:07am: Lexus GX SportDesign: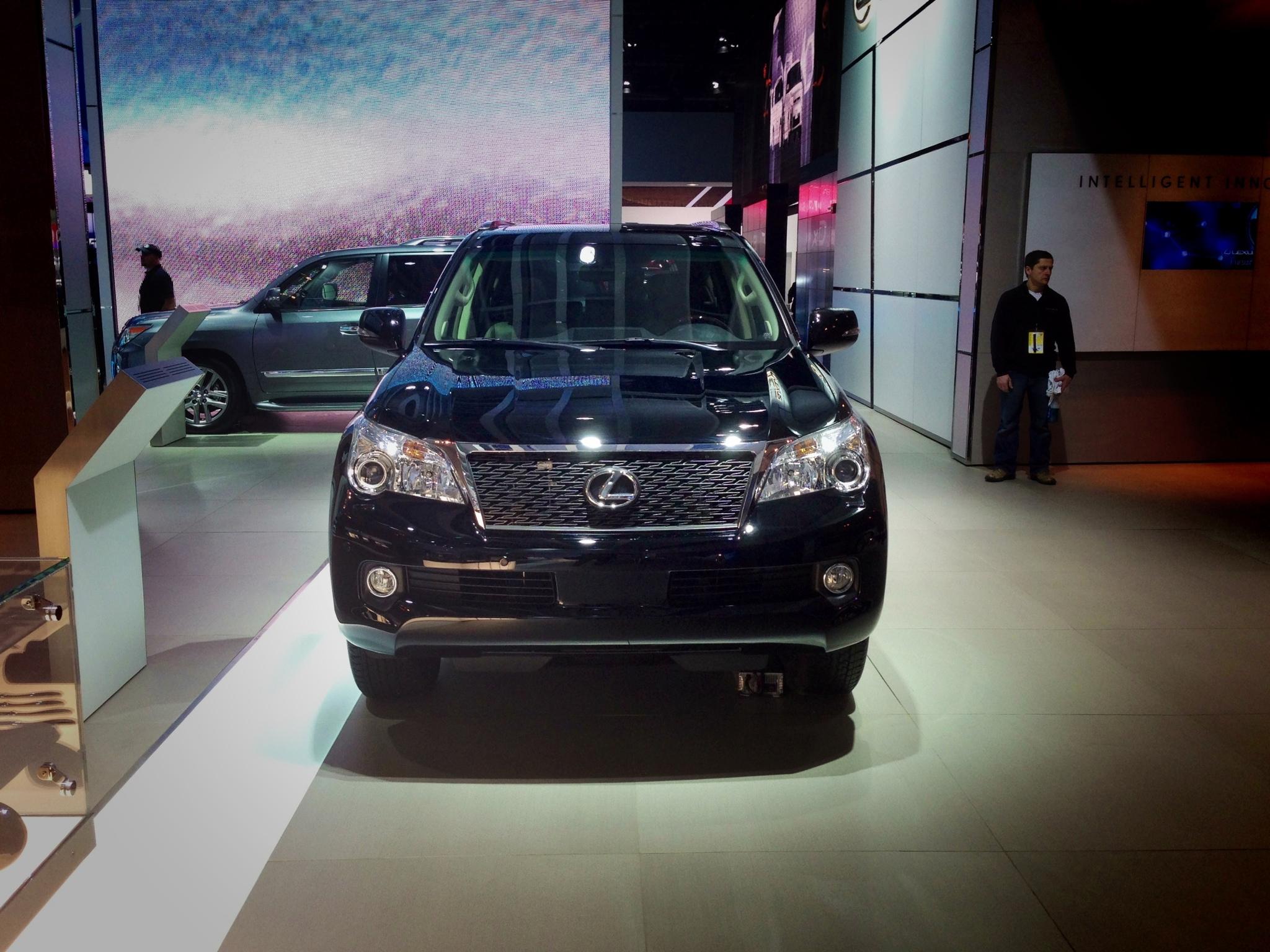 10:25am: New Lexus swag under glass: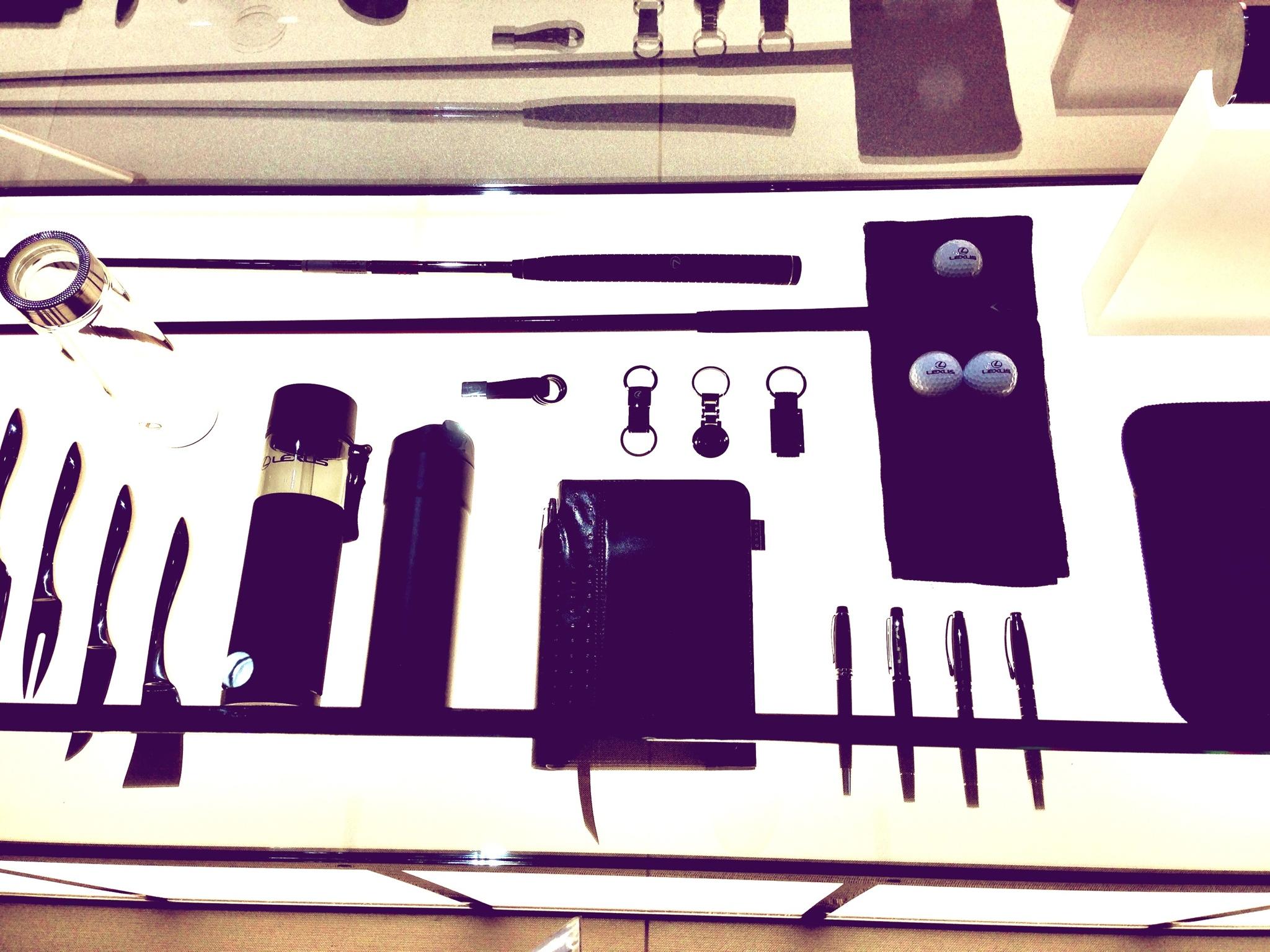 10:25am: The new LS is the center of attention at the Lexus display: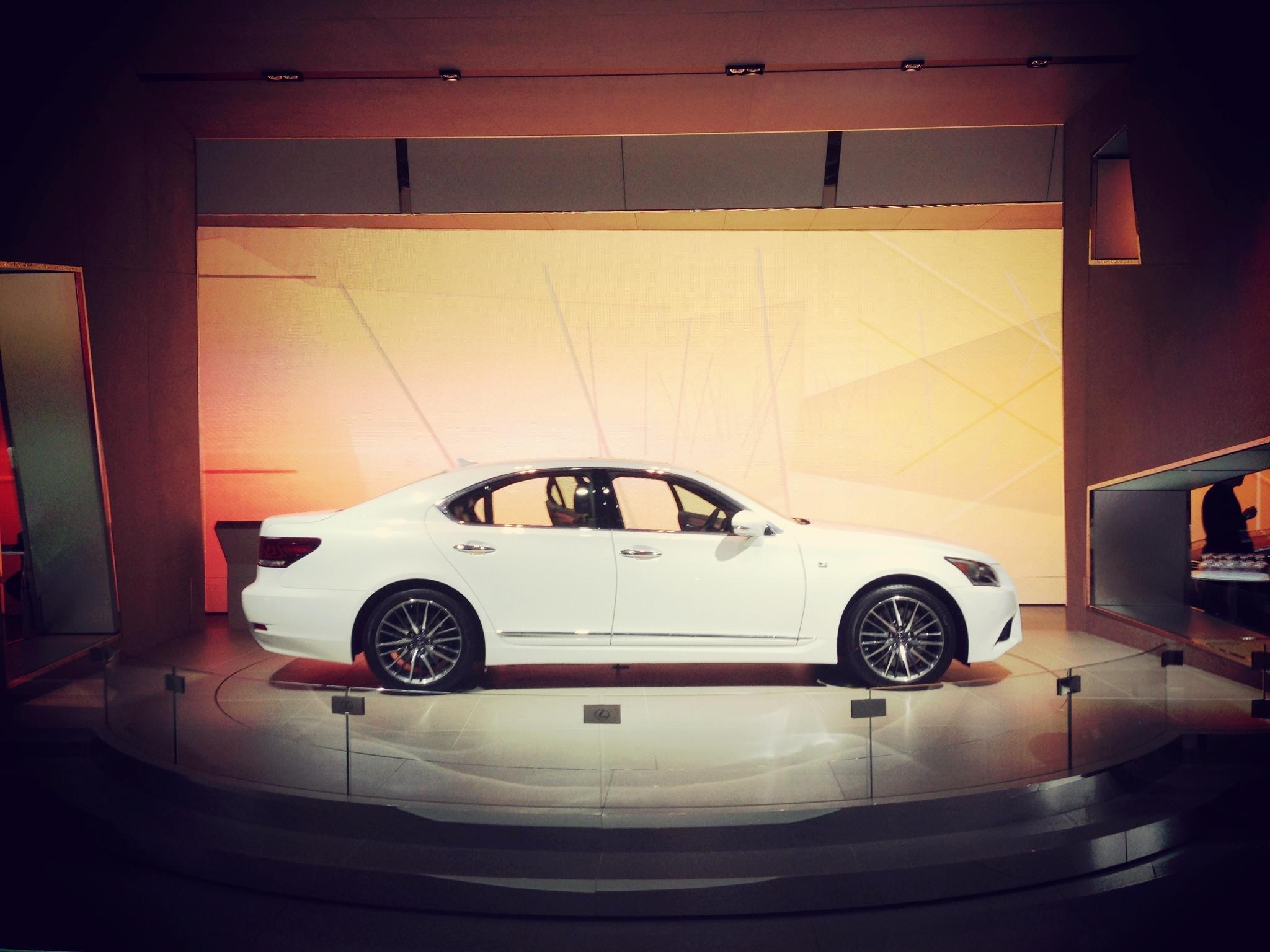 9:59am: A panorama of the new Lexus display:

9:42am: Previewing the GS convertible? No, just a demonstration for Enform: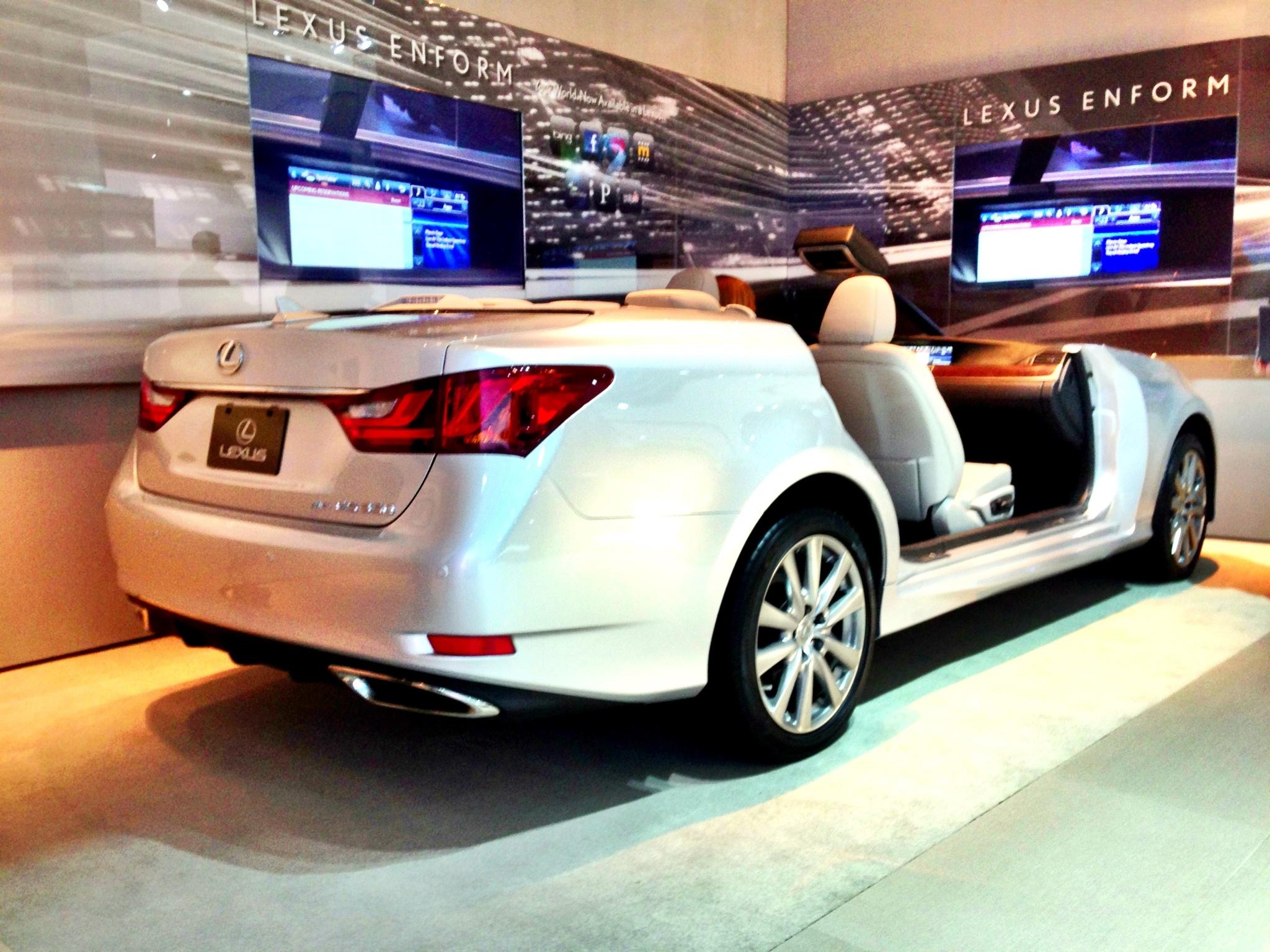 9:30am: New Lexus display makes the cars look like they're floating: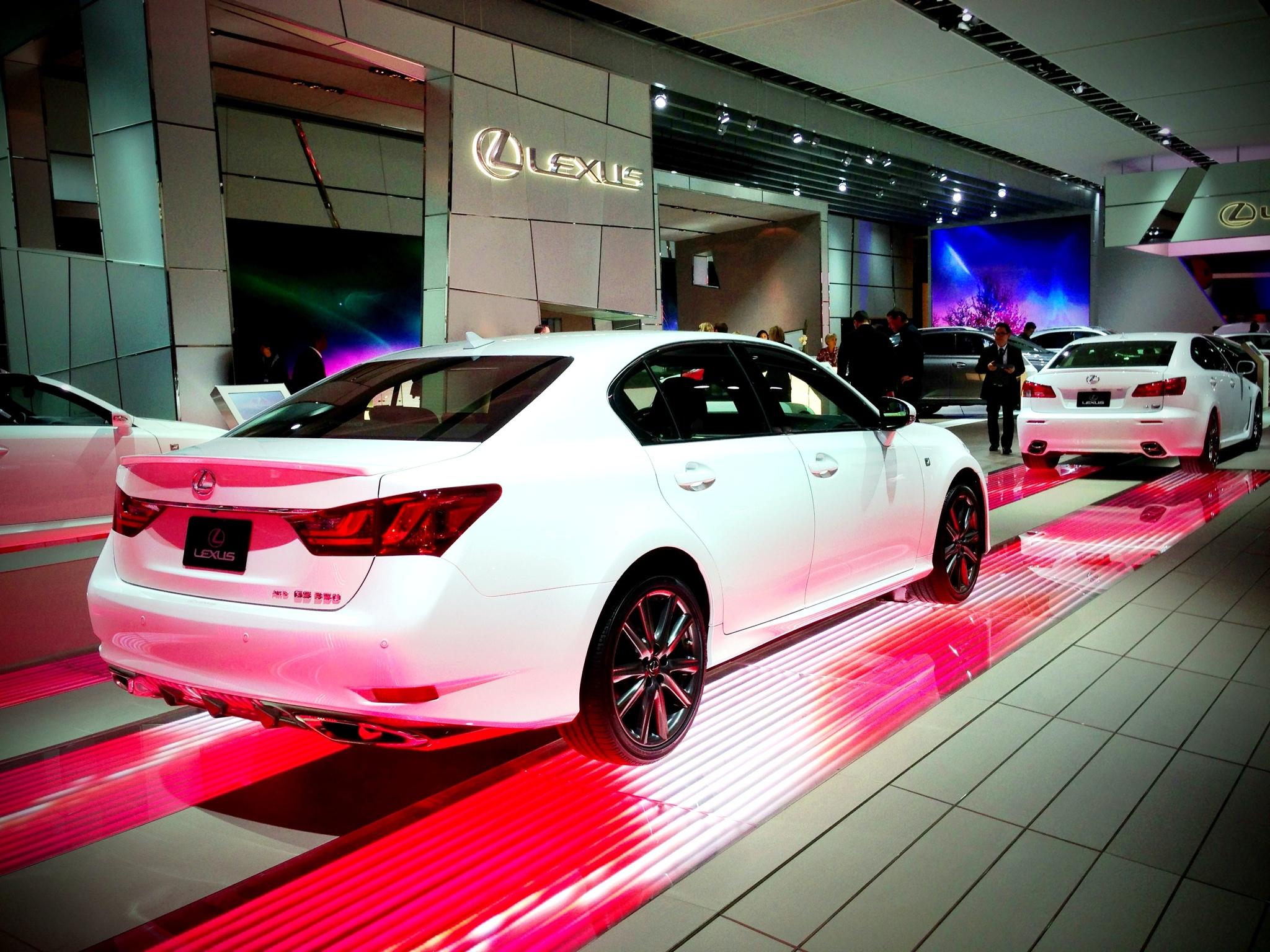 9:25am: Not much to look at just yet — silver sheet is hiding it all: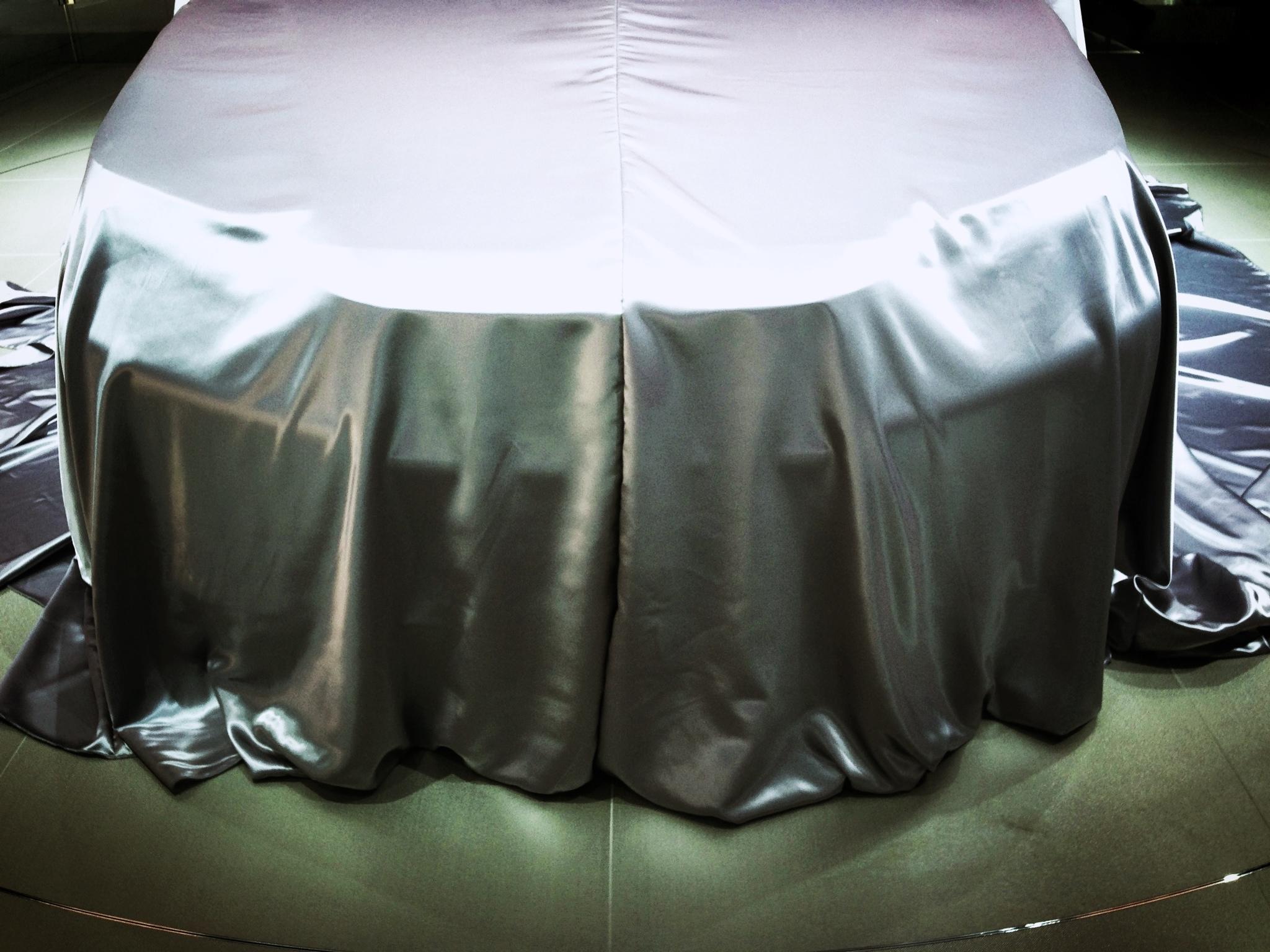 9:22am: And here we are — the first look at the (all covered up) 2014 Lexus IS: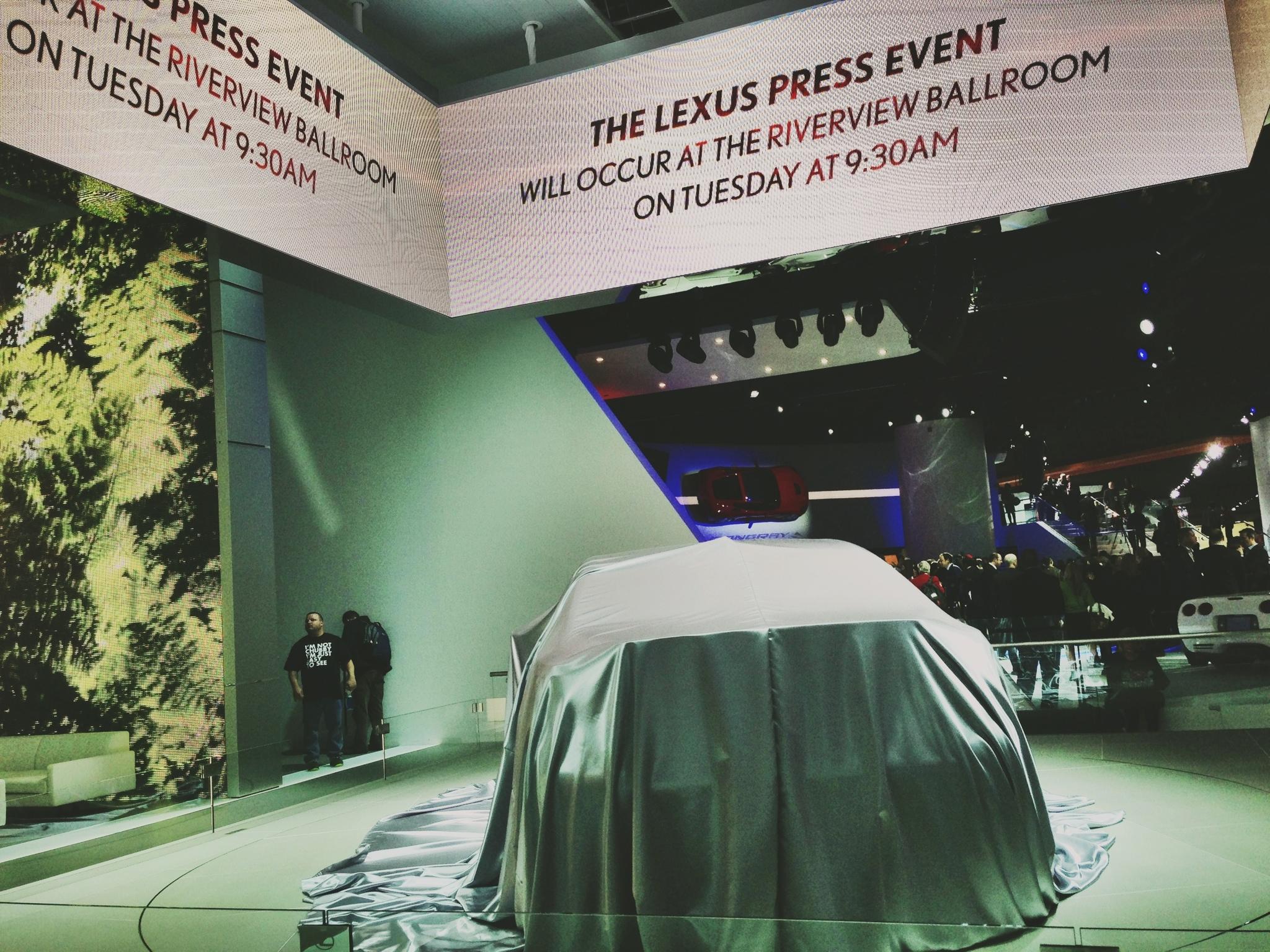 7:33am: Almost time to head to the Cobo Center for the Auto Show: