For the next two days, the New York International Auto Show opens its doors to the media, and I'm here at the Javits Center to bring you live Lexus coverage from the show floor.
The big news from Lexus is the debut of the all-new, sixth generation ES, which will be revealed at 11:20 a.m. EDT. I'm also looking forward to seeing the 2013 RX for the first time, plus whatever else Lexus has planned.
On to the live coverage!
Note: Live updates from the New York Auto Show have finished.
Please note, you can also follow my @LexusNewsLive Twitter account for updates.
April 4, 2012
---
6:31pm: So ends m first day of coverage from the New York Auto Show. Check back later tonight for more about the new 2013 ES.
4:19pm: Travelled downstairs in the Javits Center to check out the 2013 Lexus RX 450h: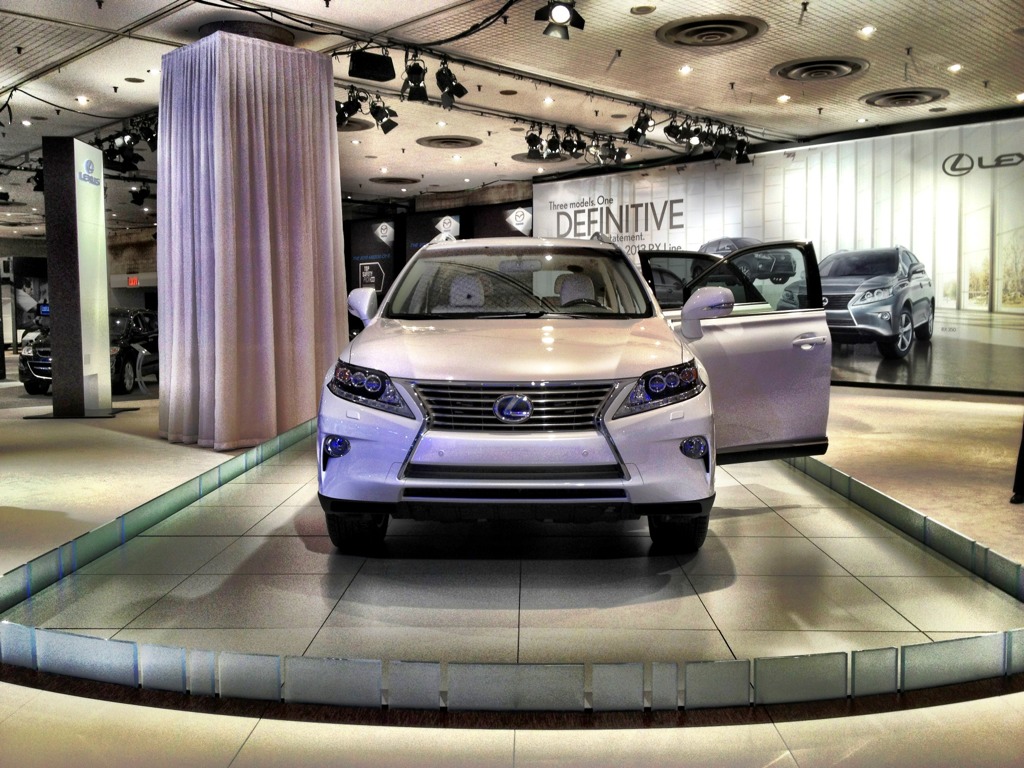 2:19pm: Lexus ES clock close-up: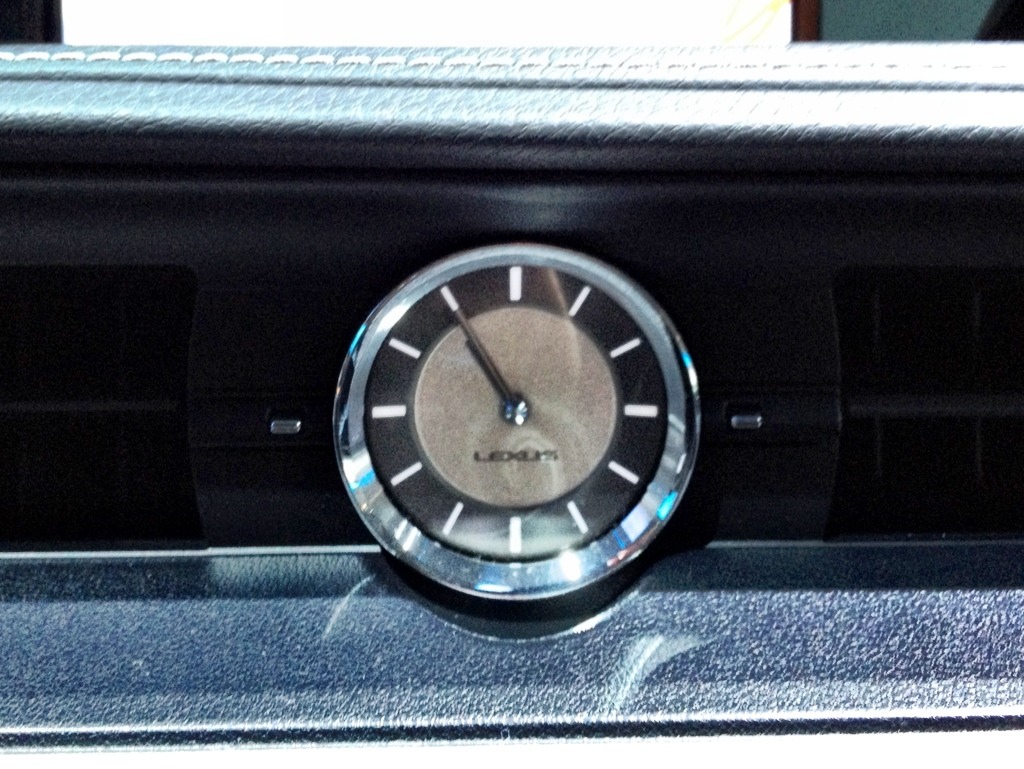 2:10pm: Inside the 2013 Lexus ES is a nice place to be: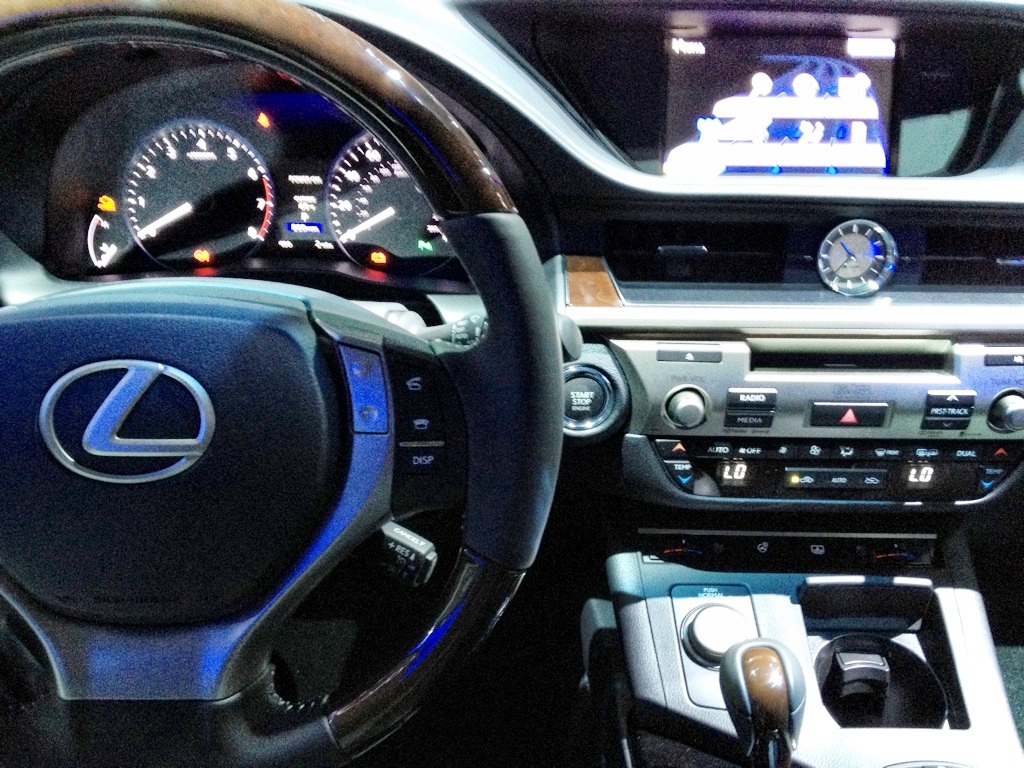 1:54pm: Zooming in on the Lexus RX F Sport grille: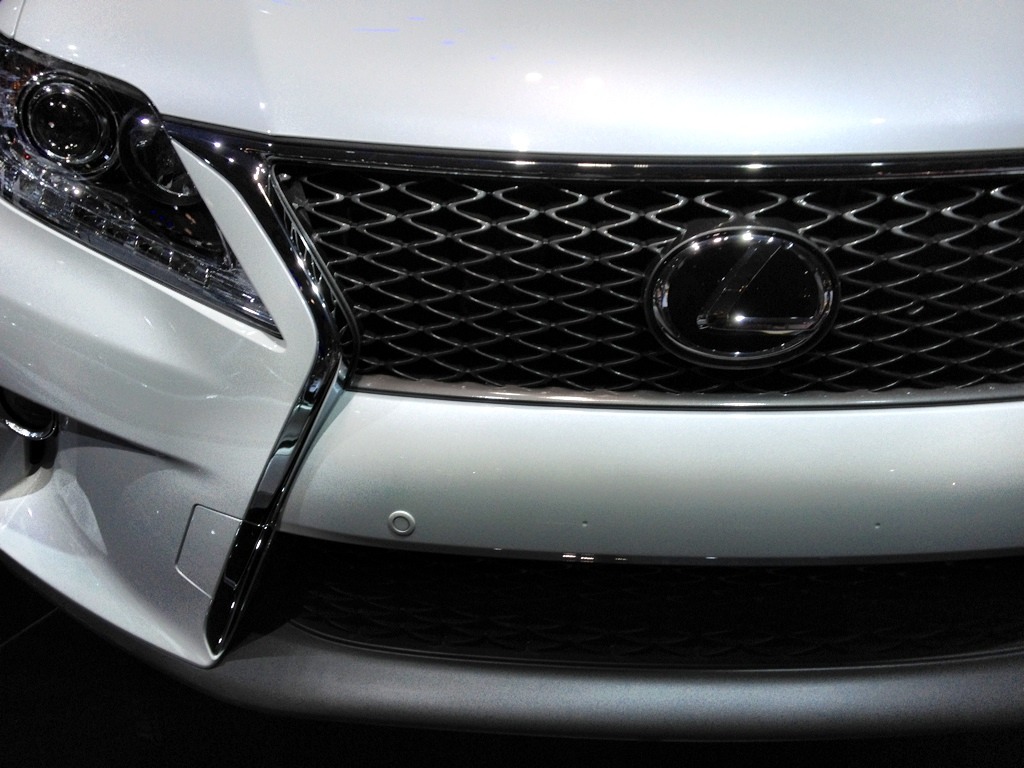 1:49pm: The Lexus ES 300h is on display with an exclusive 17" wheel design: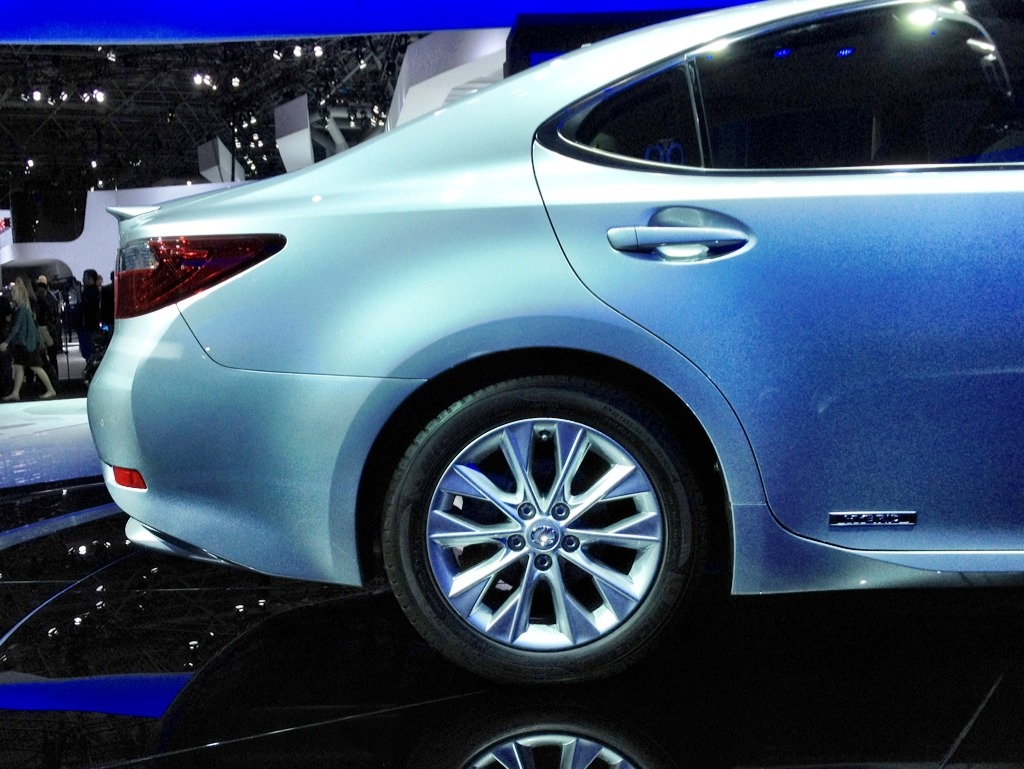 1:42pm: Checking out the Lexus RX F Sport, looks great in Starfire Pearl: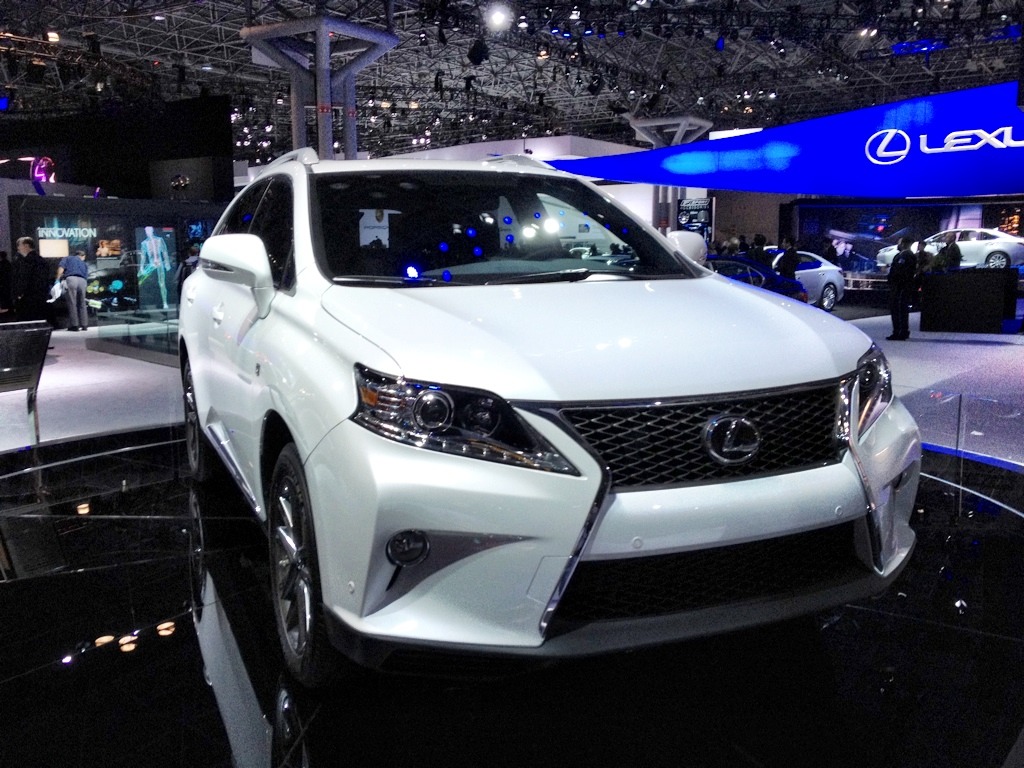 12:27pm: Here are the 2013 Lexus ES 350 & ES 300h together: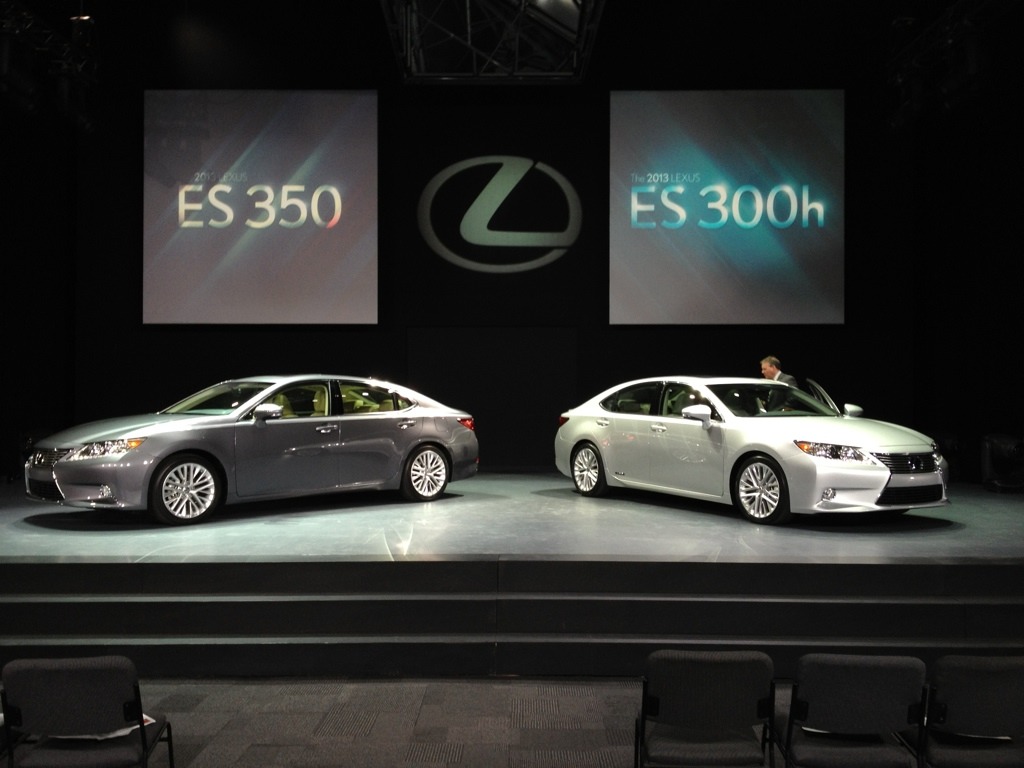 12:09pm: Popping the hood on the new Lexus ES 300h hybrid: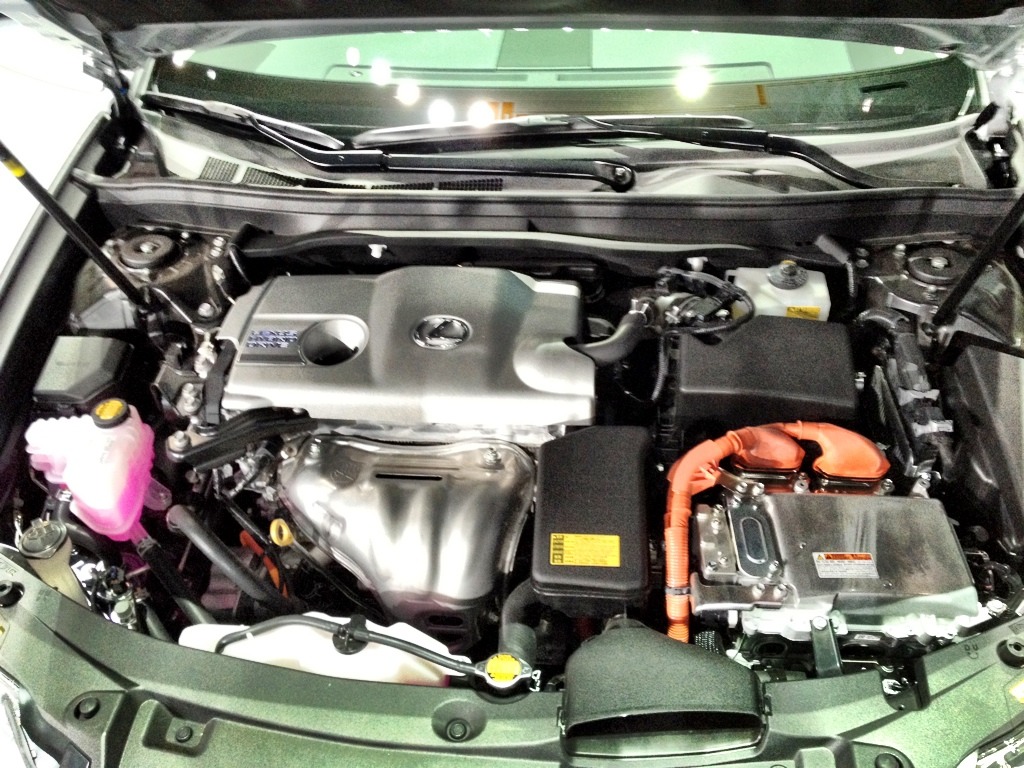 12:07pm: Liking the rear design of the new ES:
12:05pm: The 2013 Lexus ES also gets a Drive Mode Select: Normal, Eco & Power: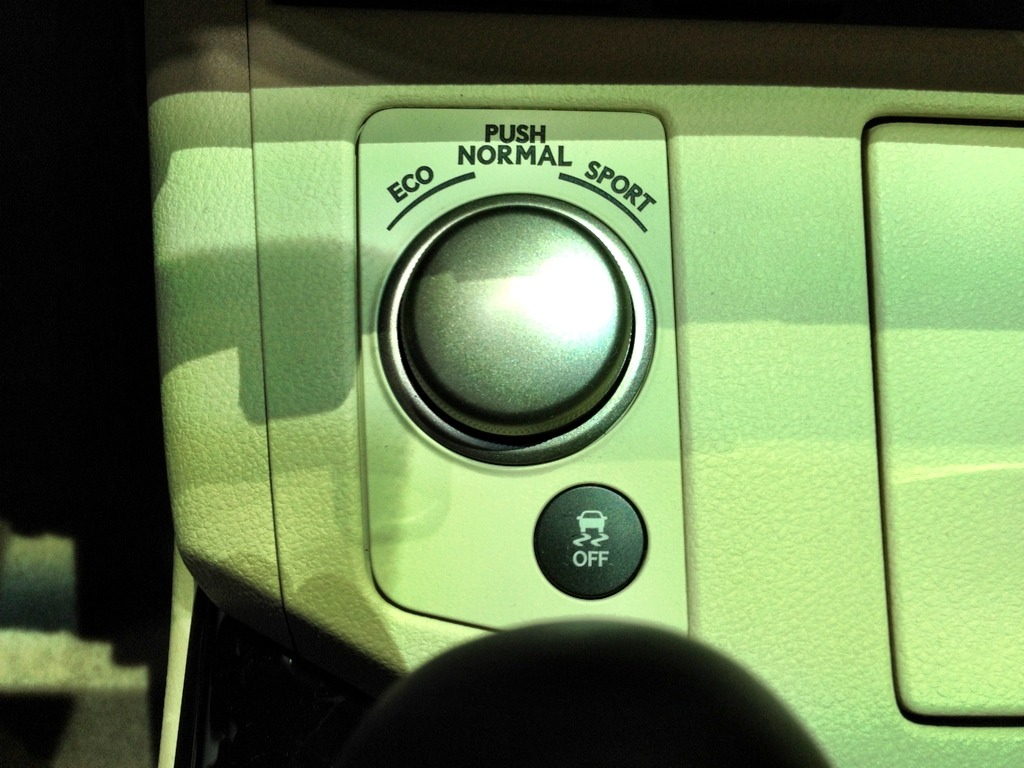 11:58am: Here's a closer look at the 2013 ES dash: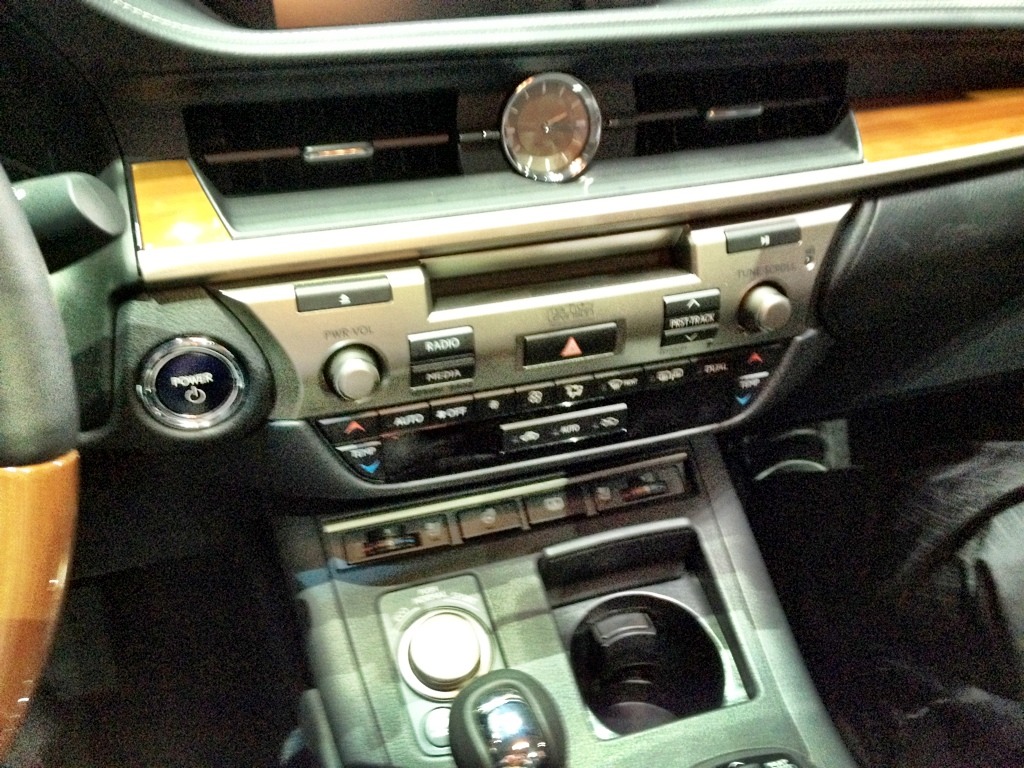 11:45am: Who would have ever thought we'd see a LFA-inspired wheel design on an ES?: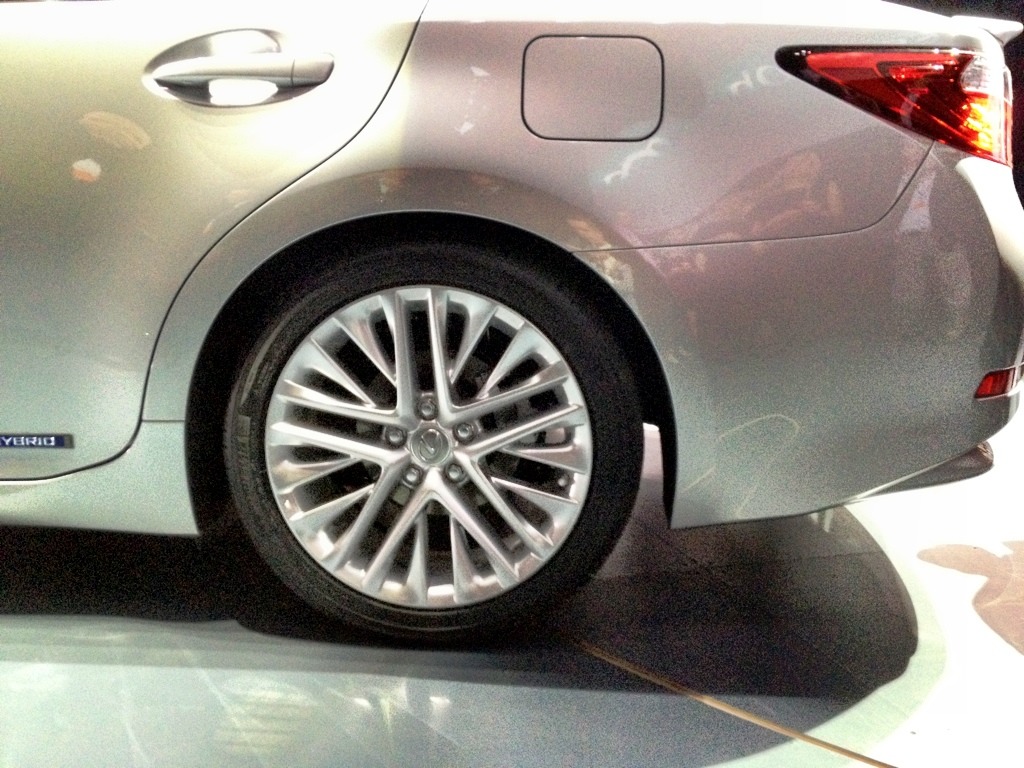 11:43am: Detail shot of the Lexus ES hybrid taillight: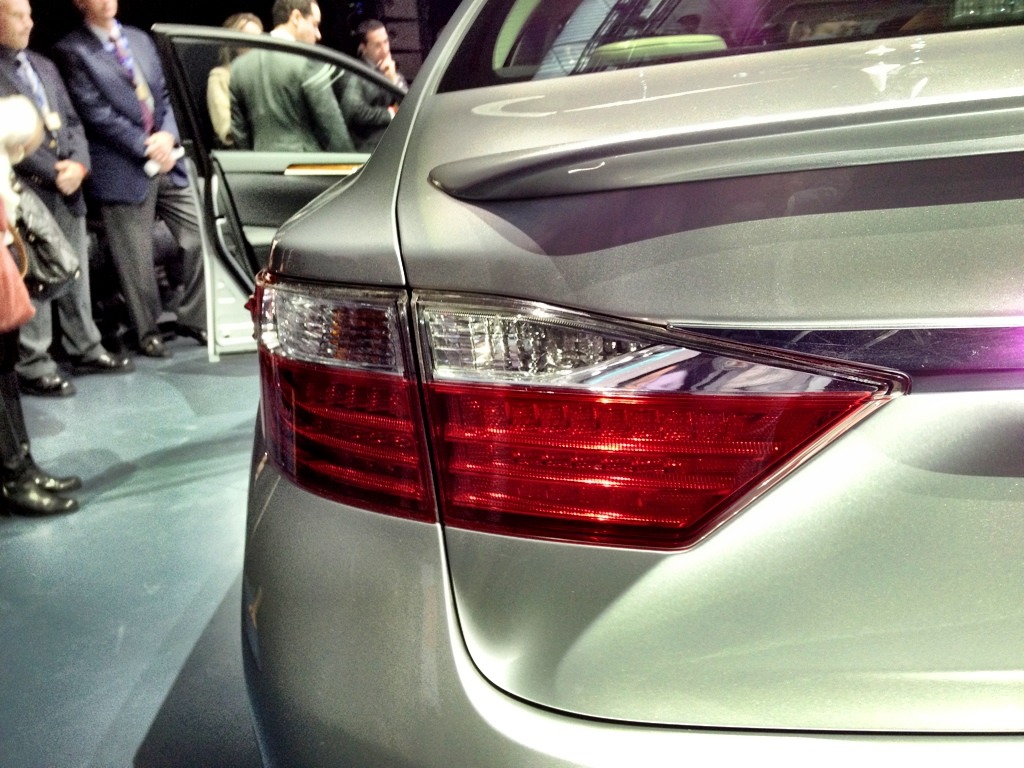 11:40am: The 2013 ES interior is a real stunner: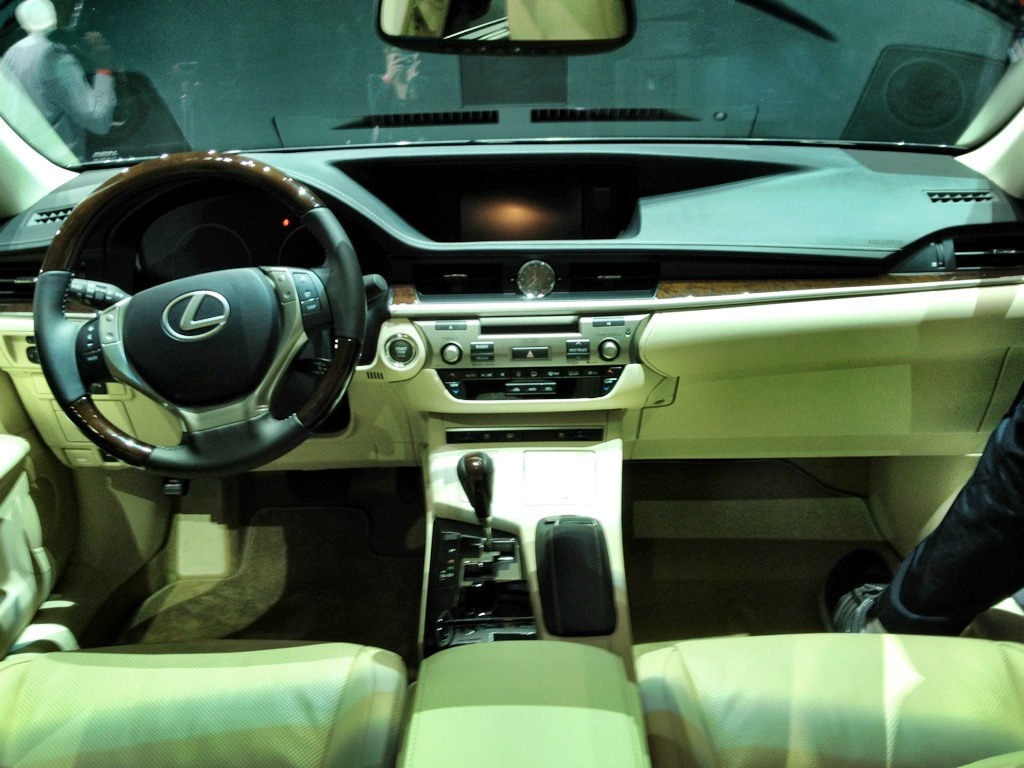 11:38am: A closer look at the front end of the 2013 ES: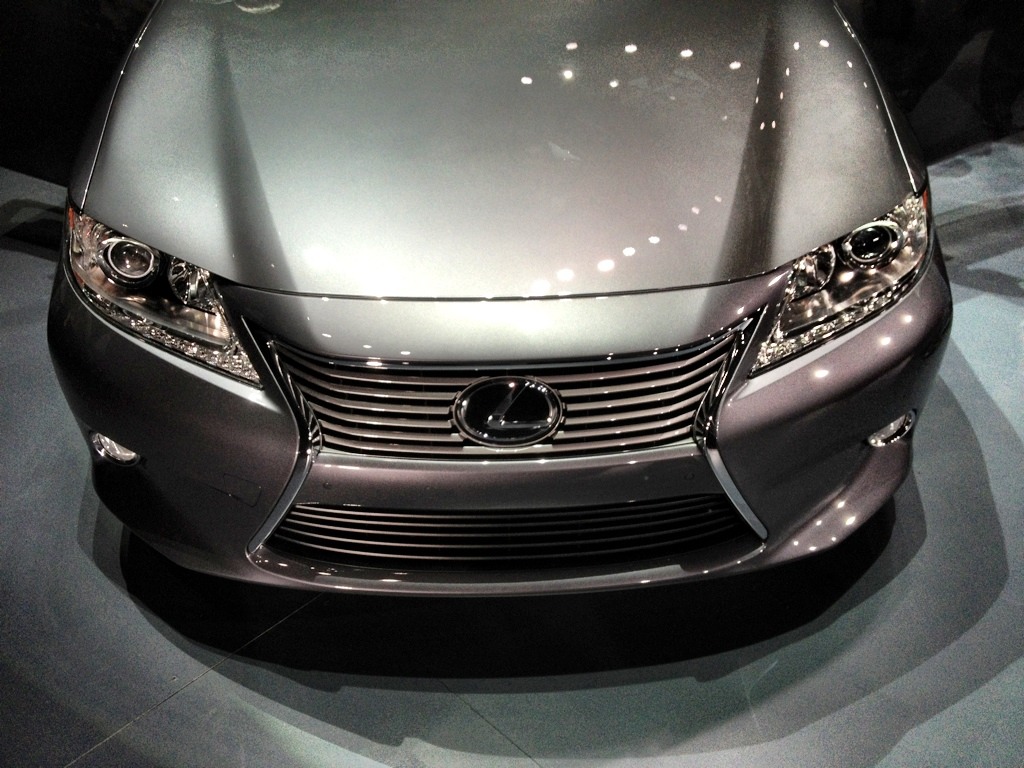 11:33am: The Lexus ES now available as a hybrid -- introducing the ES 300h: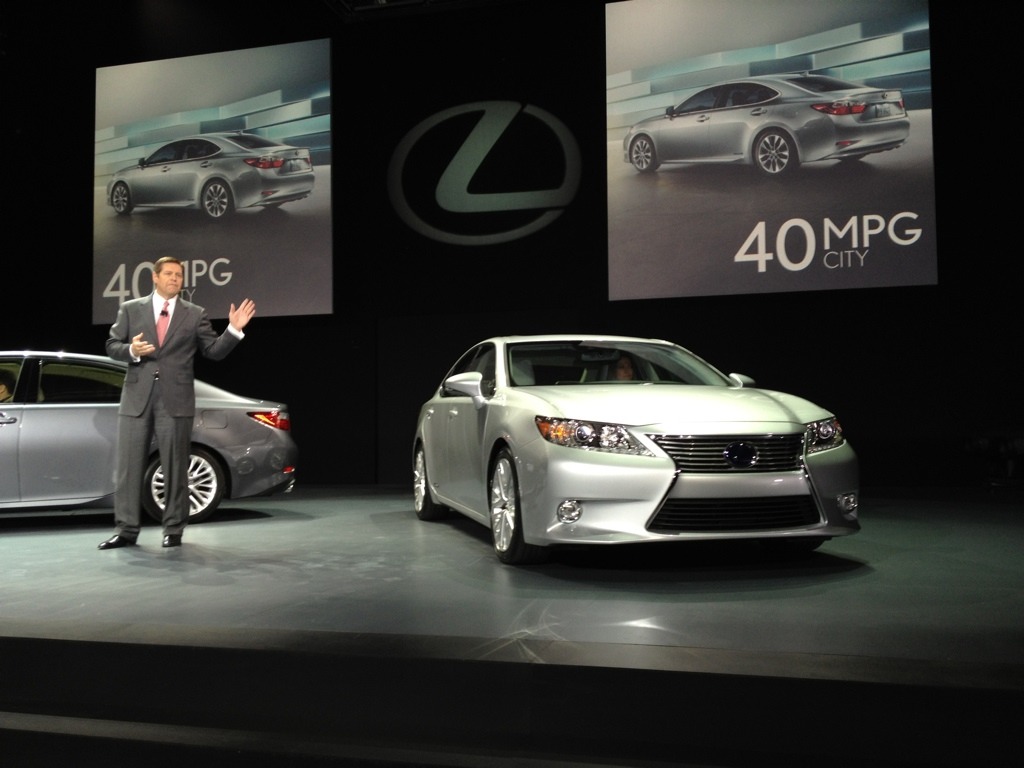 11:27am: Introducing the 2013 sixth generation Lexus ES: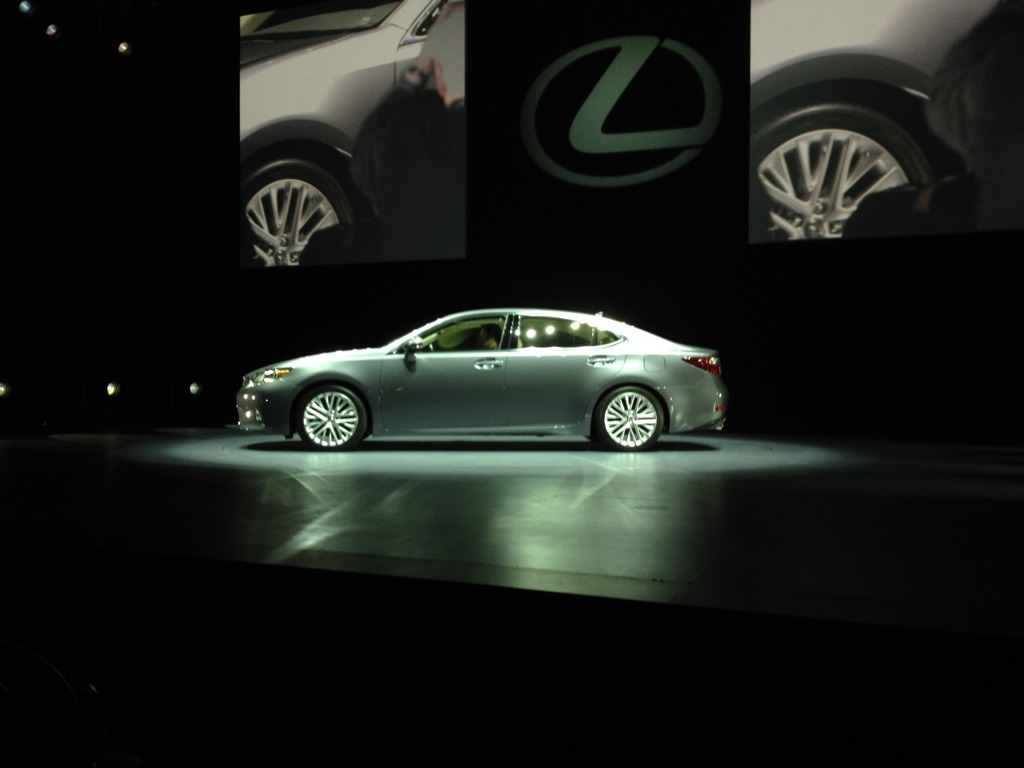 11:24am: Mark Templin announces the RX F Sport: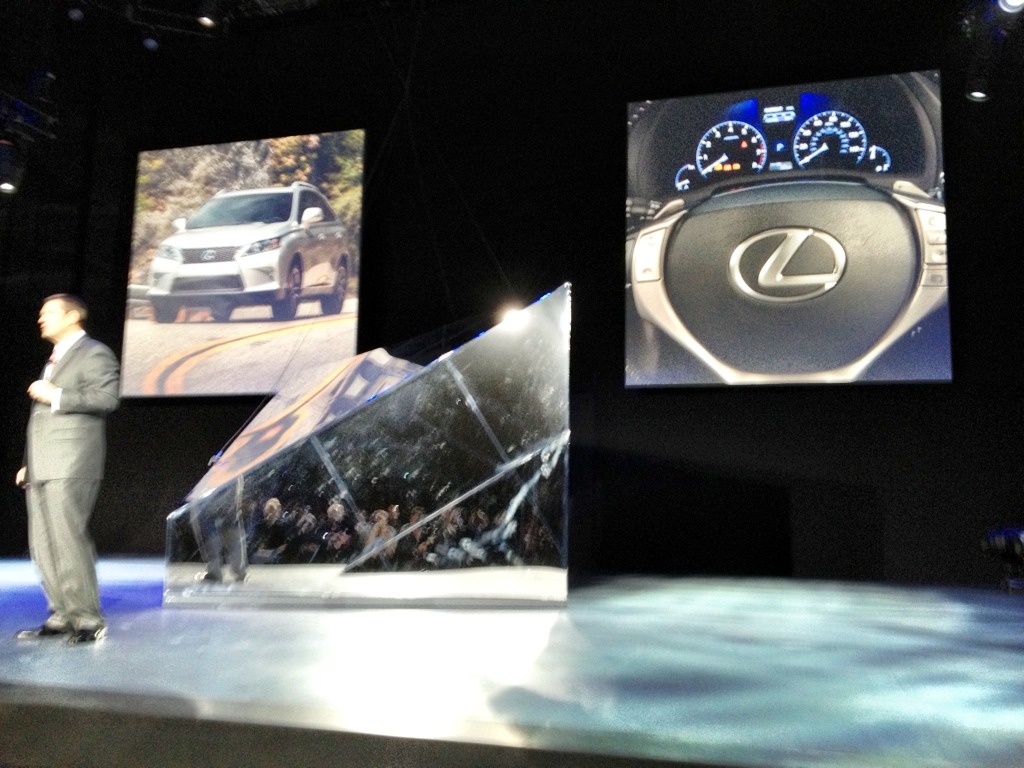 11:21am: Lexus GM Mark Templin is on stage, about to reveal the ES: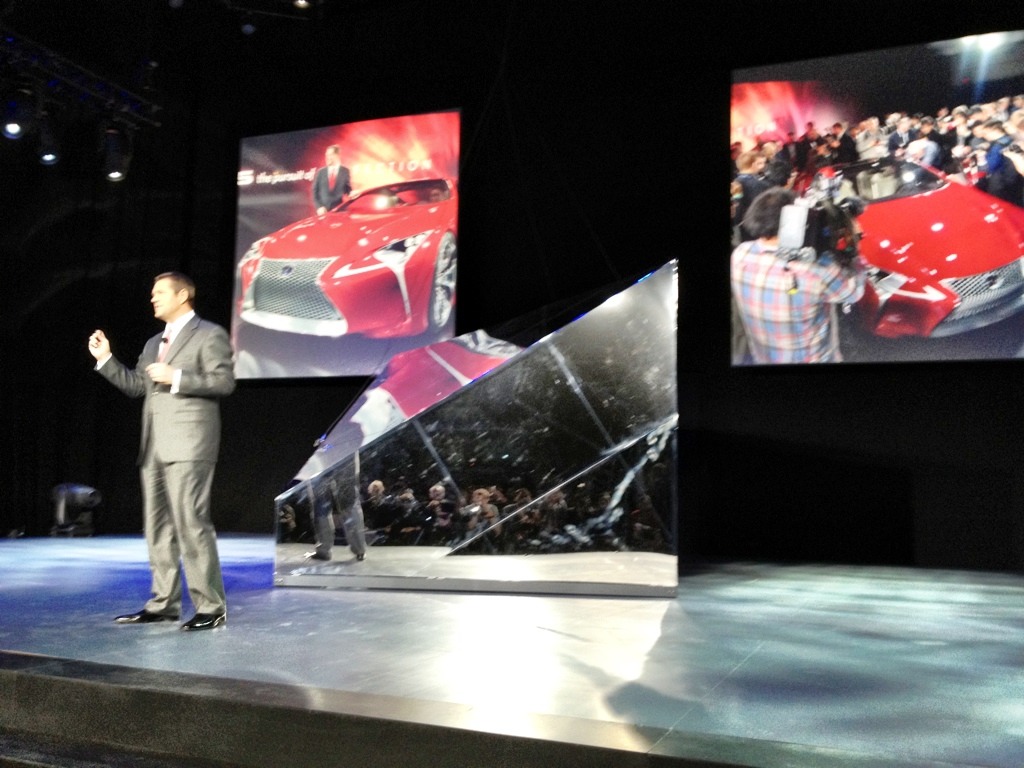 11:13am: The Lexus ES is hidden under a glass pyramid: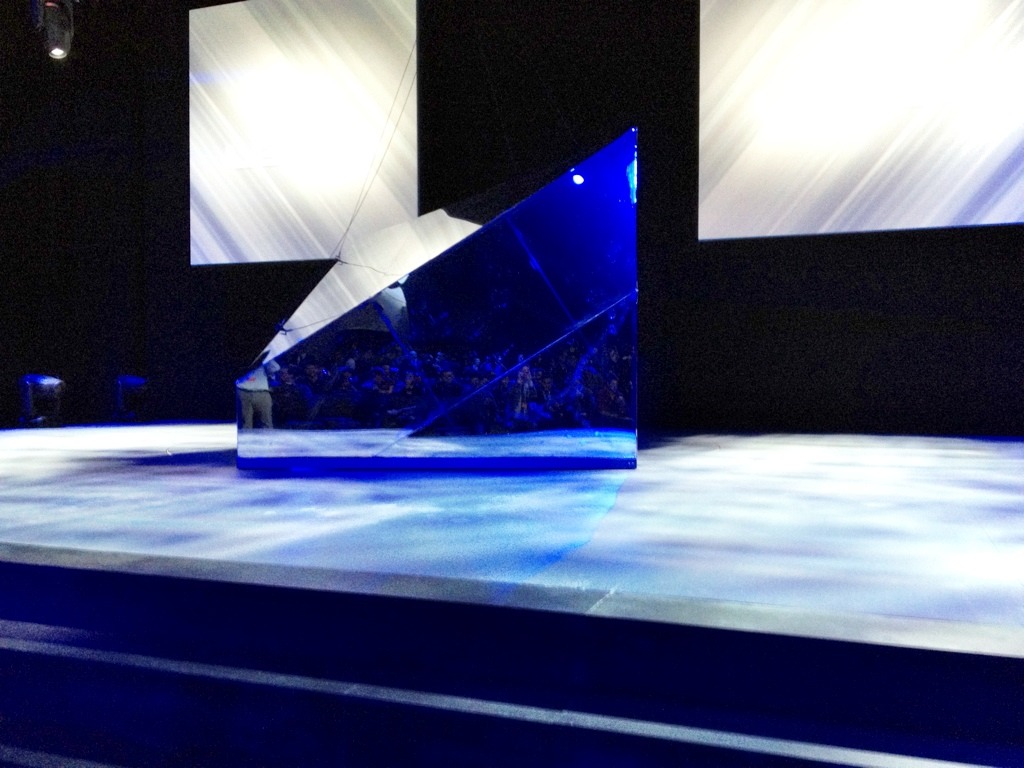 11:10am: Just setting up in the Galleria before the ES launch: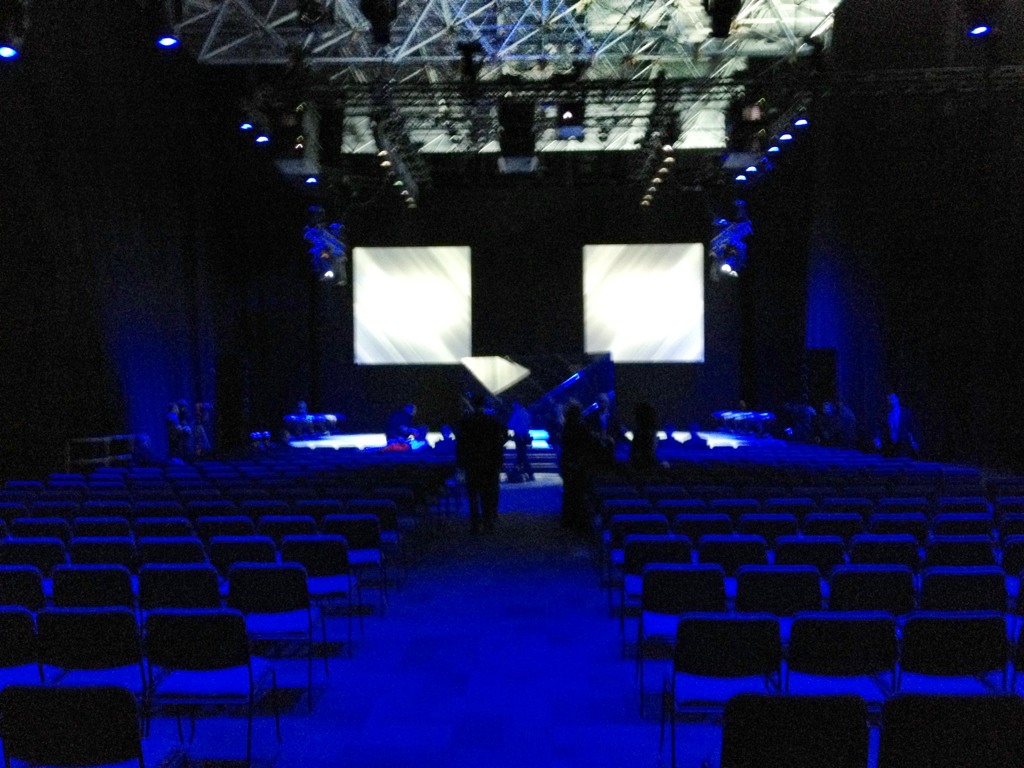 10:15am: Loving this Nebula Grey IS F: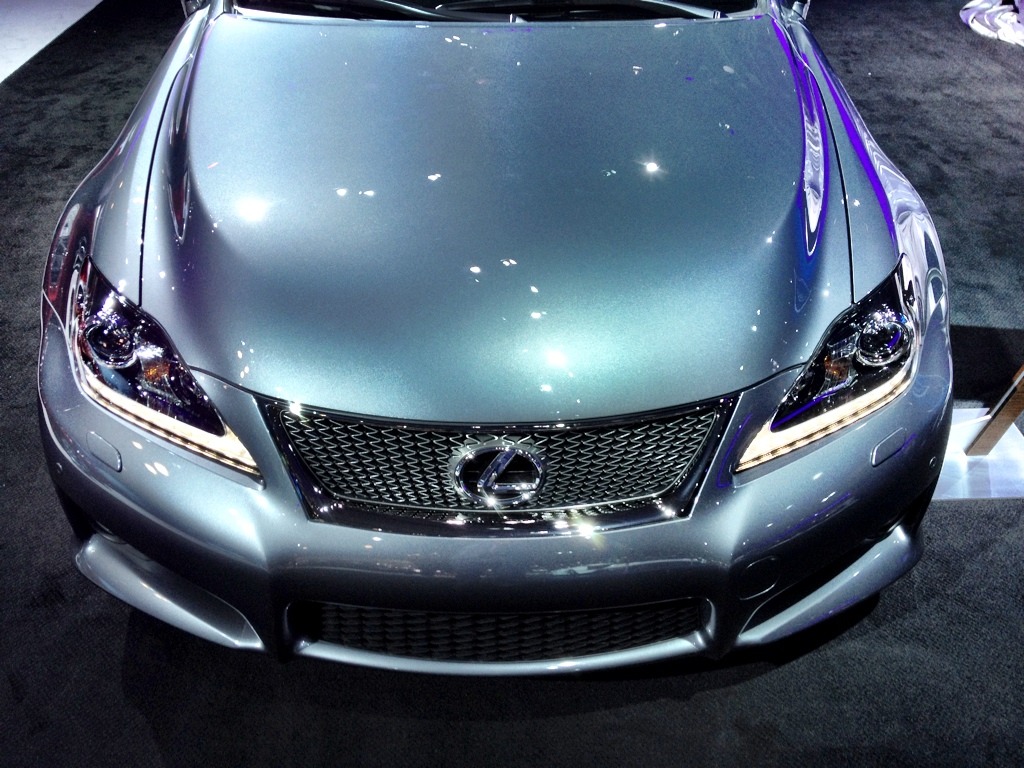 9:37am: The RX F Sport information is on display, even though the SUV is covered: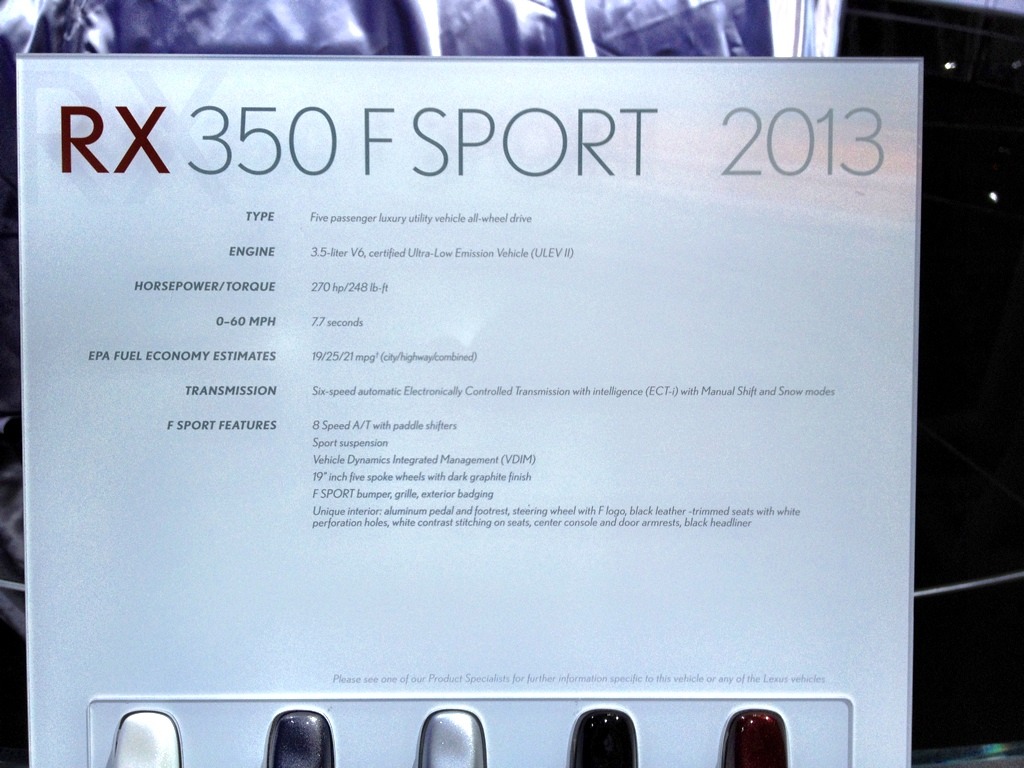 9:31am: The 2013 RX F Sport is under wraps until the ES reveal at 11:20am: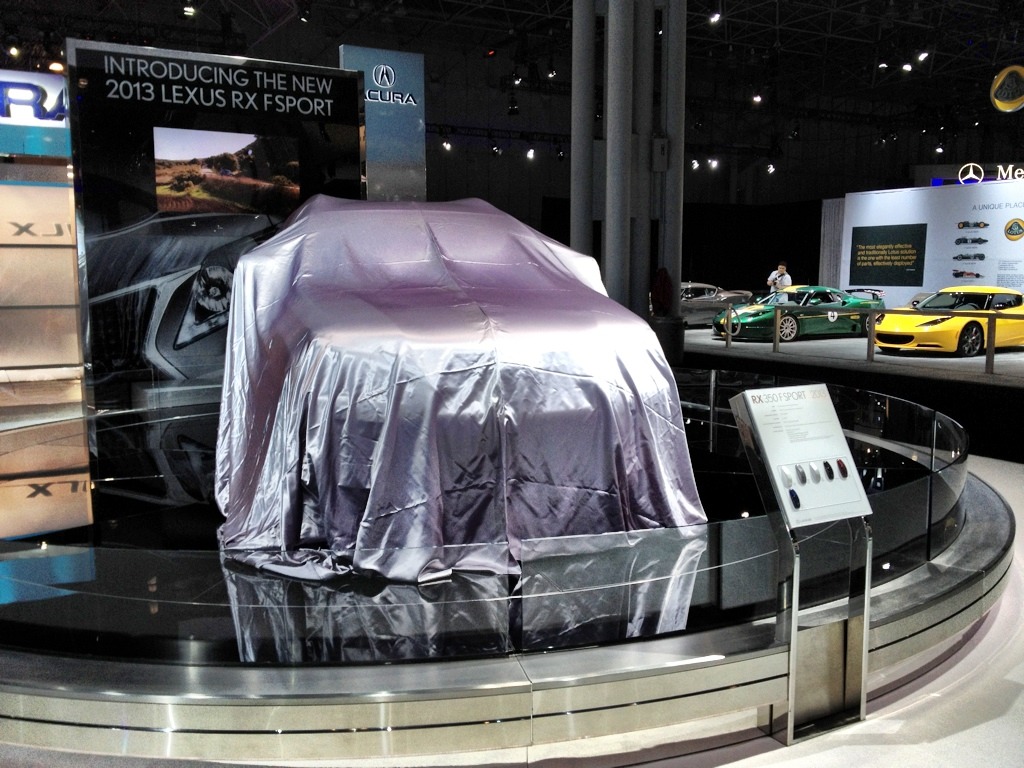 9:20am: There's a white LFA right in the middle of the Lexus display: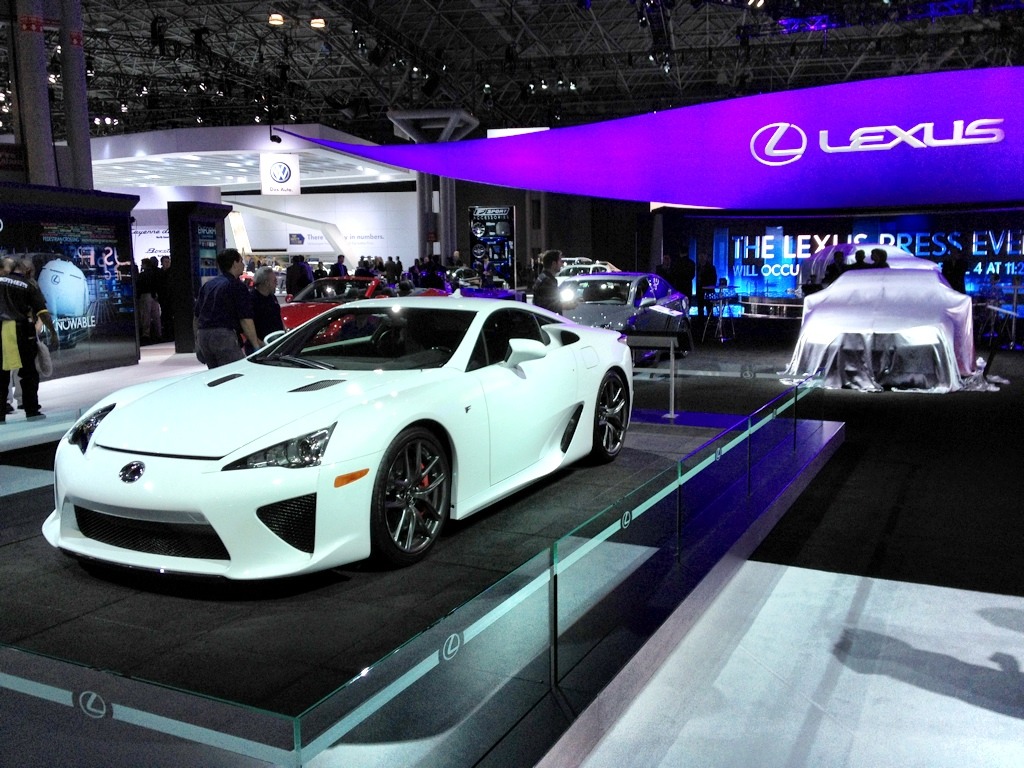 9:04am: There's three vehicles under silver tarps, here's the Lexus star of the show: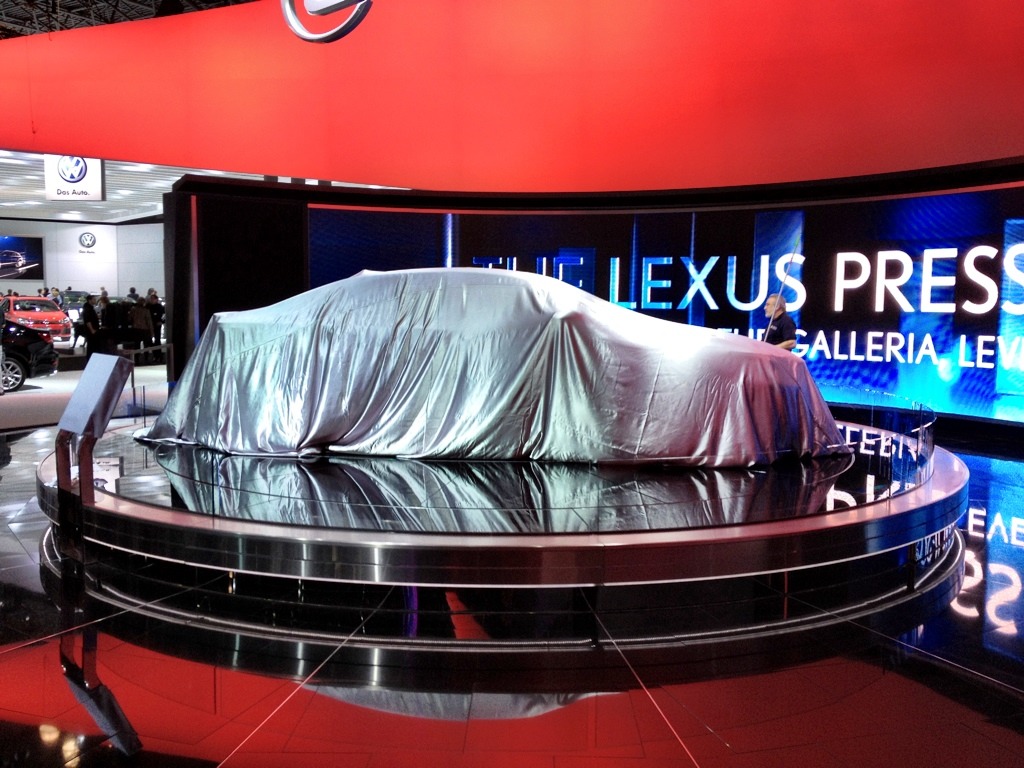 8:58am: Arrived at the Lexus display, looks great: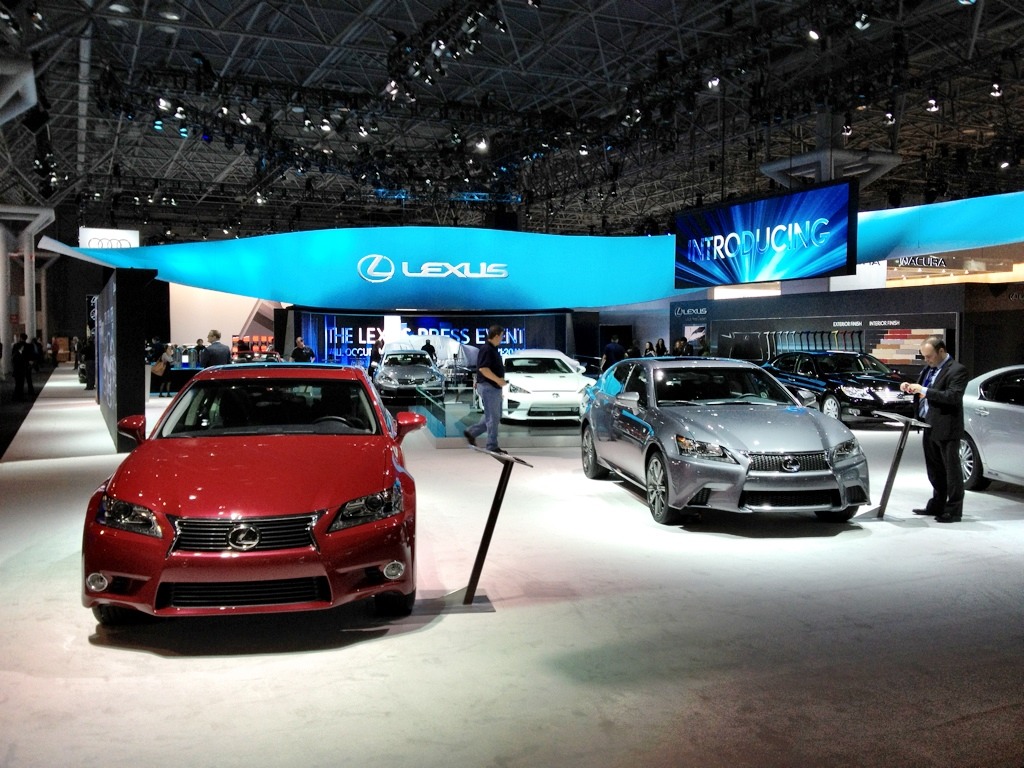 8:11am: Props to @Carscoop for finding that ES photo.
7:58am: About to head to but first wanted to post the latest ES photo floating around: